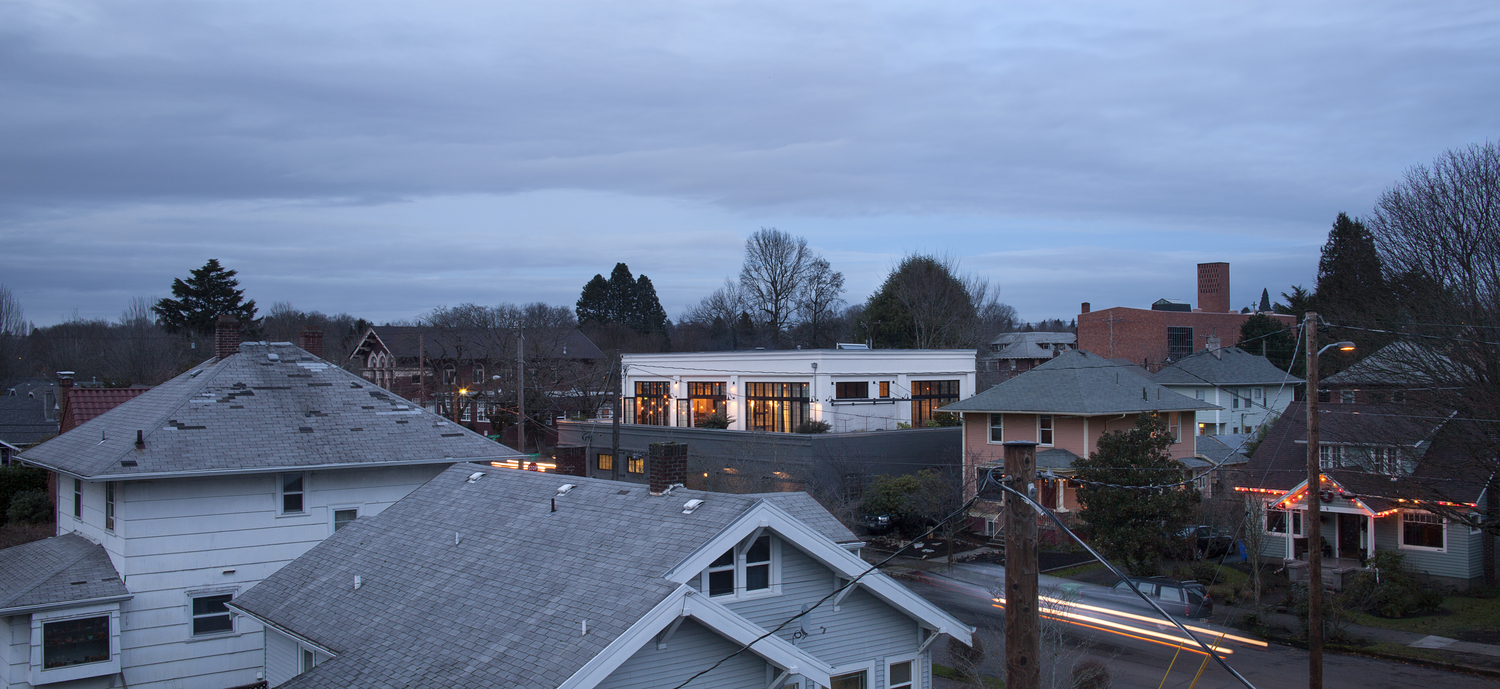 DIVISION ST. RESIDENCE
This industrial home is the poster child for adaptive reuse. Starting with a building that intermingled three structures from different periods over the last century, we reused the existing structures, as well as adding a penthouse and a roof garden to create an urban oasis. Furthermore, with almost 2000 square feet of solar arrays, this project is practically off-the-grid. Marrying practicality with craftsmanship, almost everything was handmade locally from raw materials by Portland artisans including cabinetry, steel work, railings, doors stairs, lighting fixtures and stucco.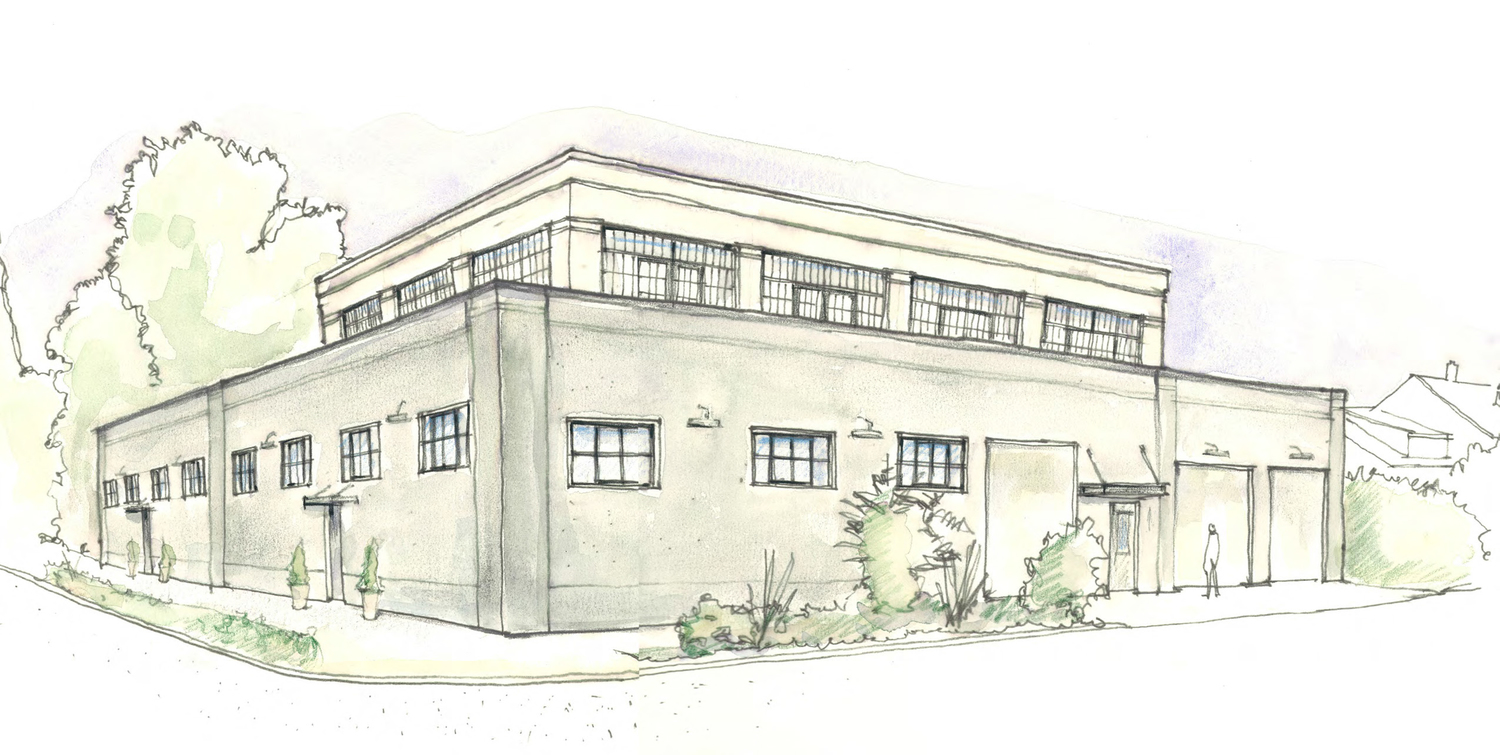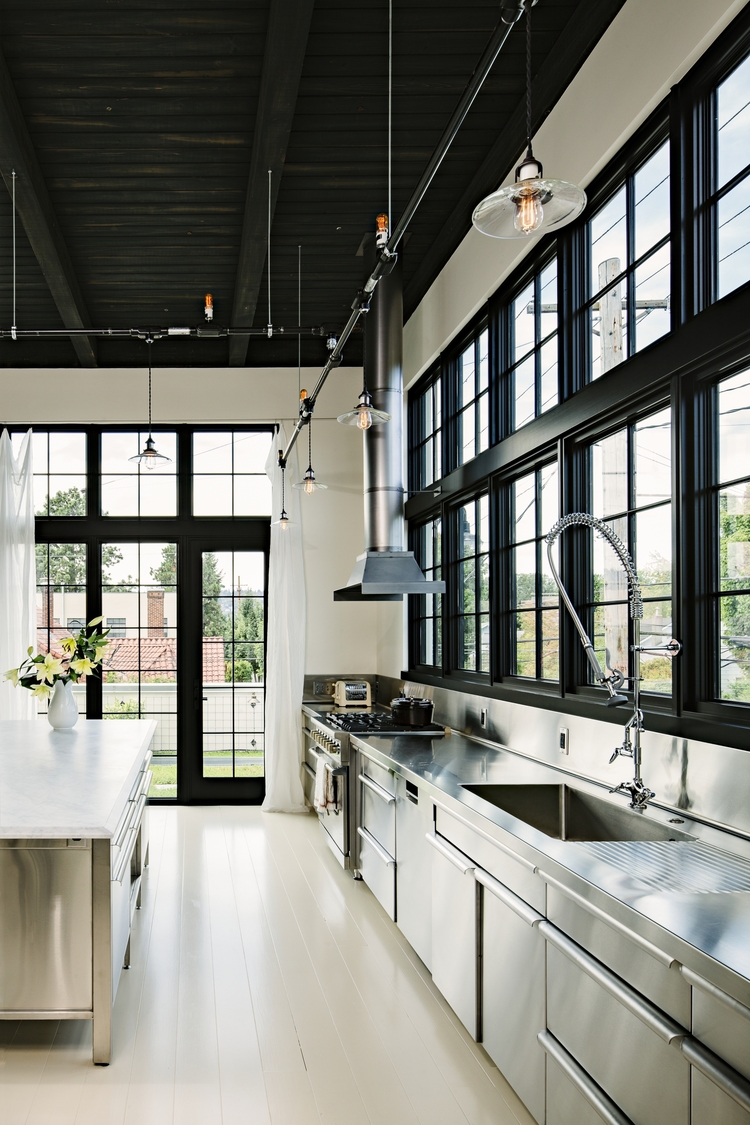 We start the process by generating diagrams that show relationships between internal spaces and their connection to outdoor spaces and views of the city and landscape.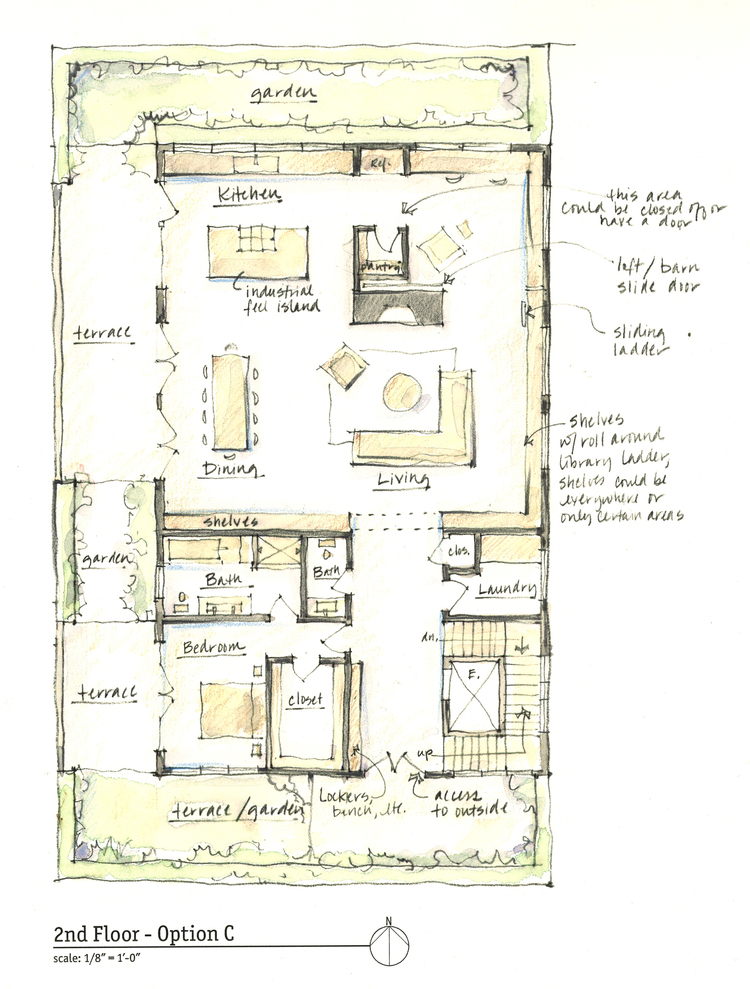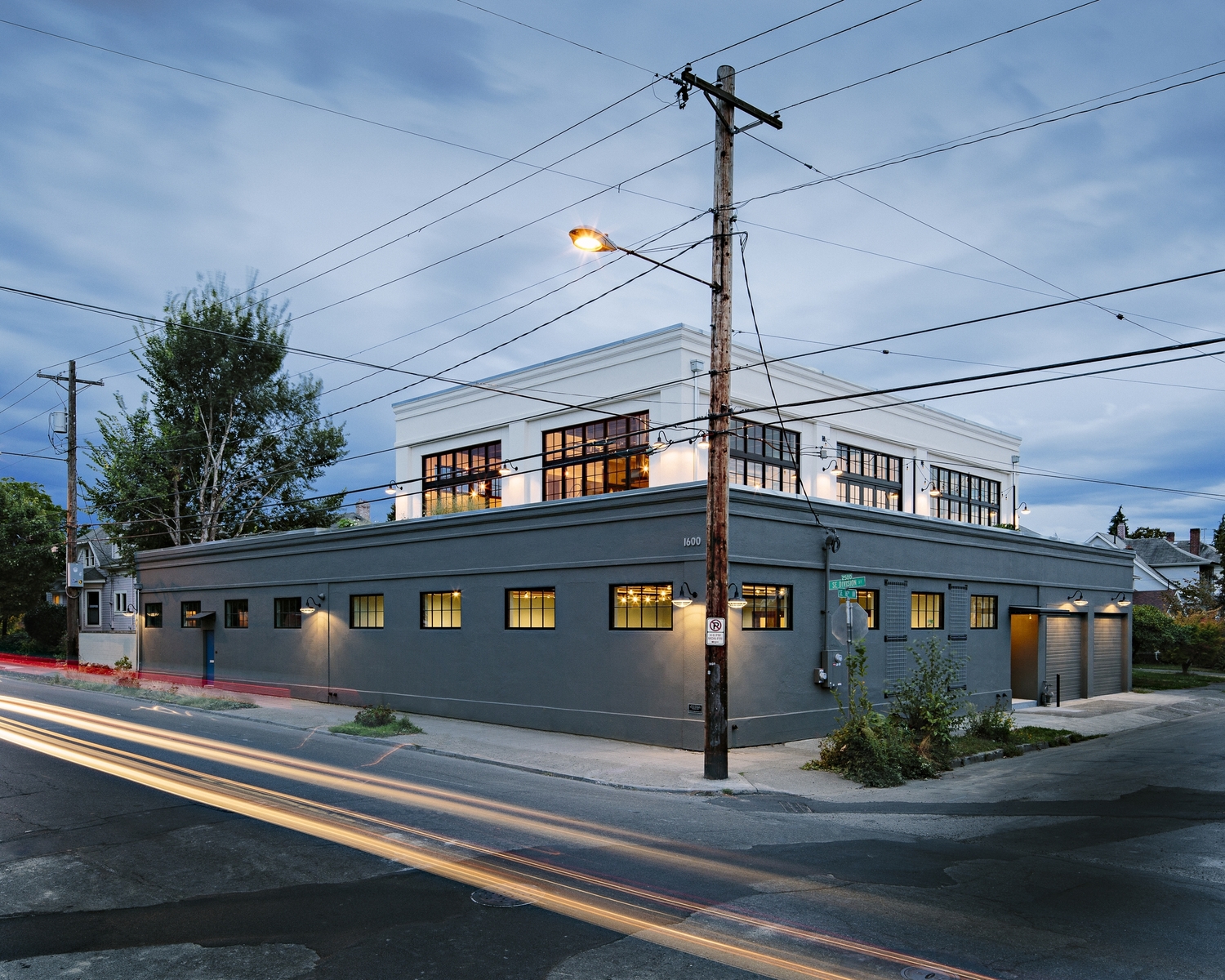 This takes head on Portland's goals for density. A defunct 1920's warehouse building was divided up with storage, off street parking, and a residential unit. The 2nd floor is a new airy penthouse with roof gardens and city views.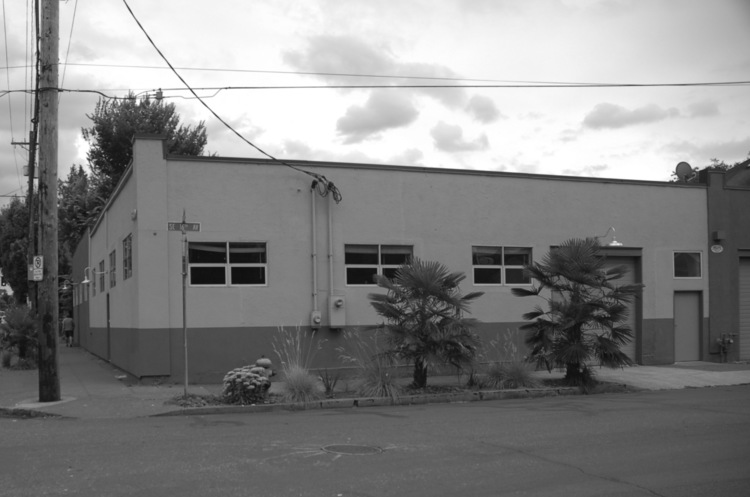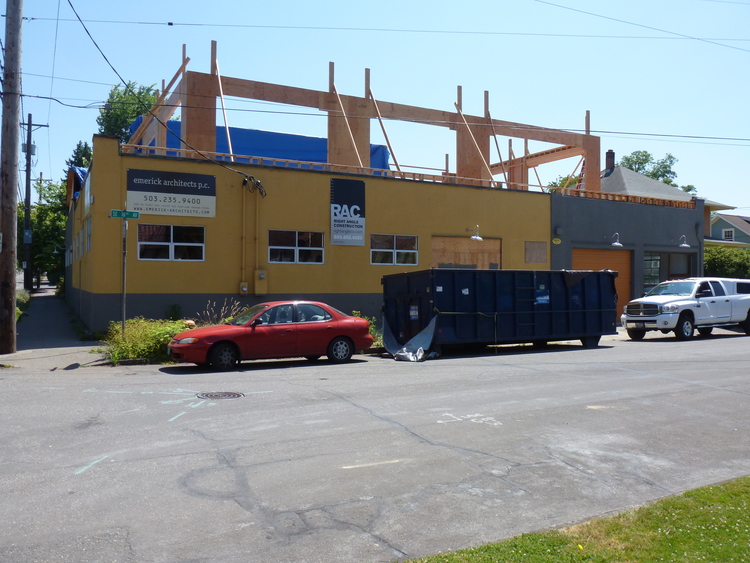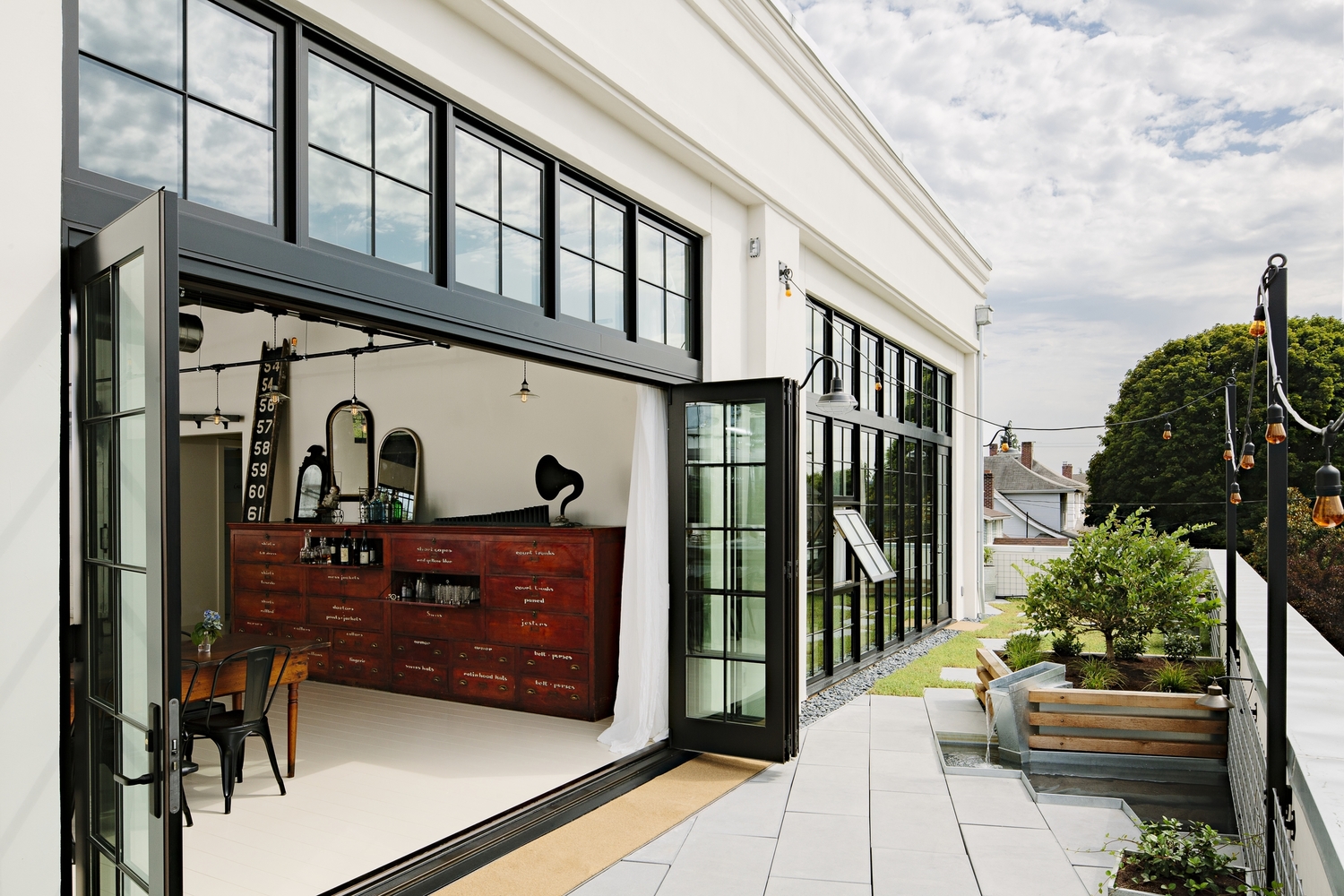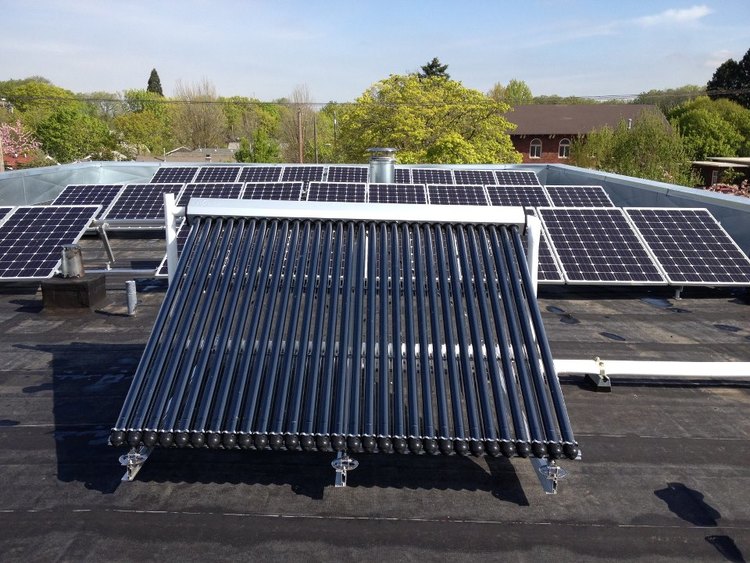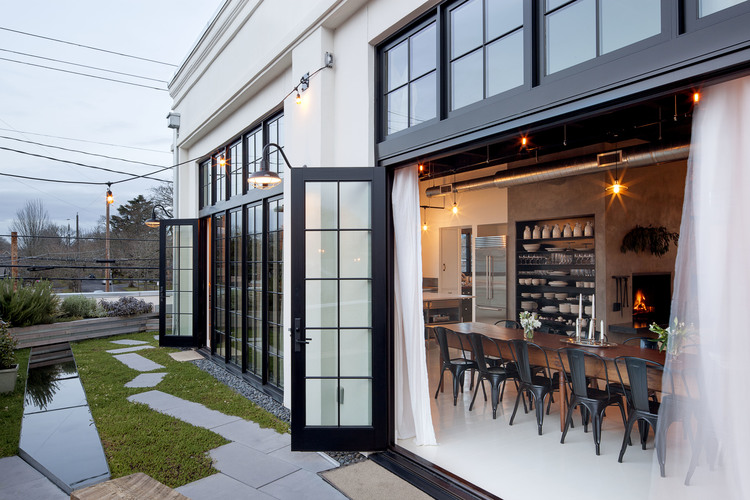 With an open plan, exposed systems and structure, and a lacy framework of windows – this building had to execute beauty and authenticity in every detail.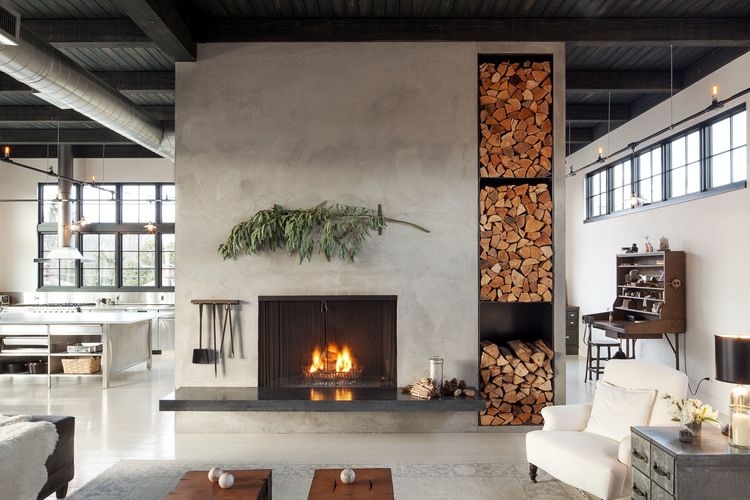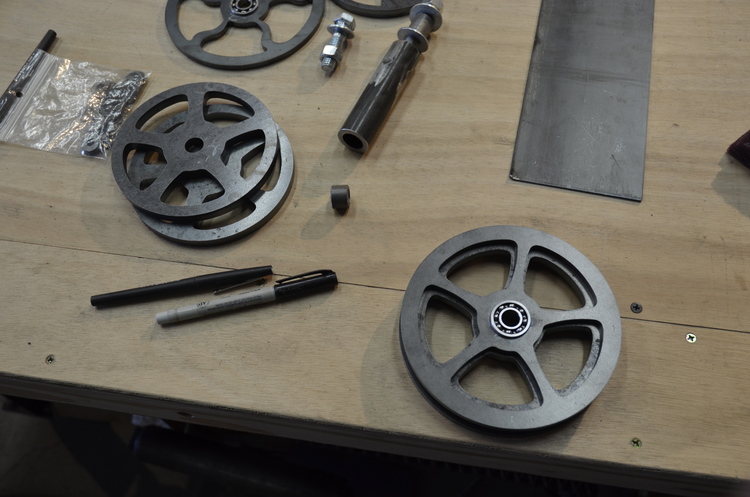 In addition to re-using a building in an existing neighborhood fabric, the new structure has 2500 s.f. of solar arrays, a roof garden that collects and filters storm water, radiant floor heat and reused or locally sourced material throughout.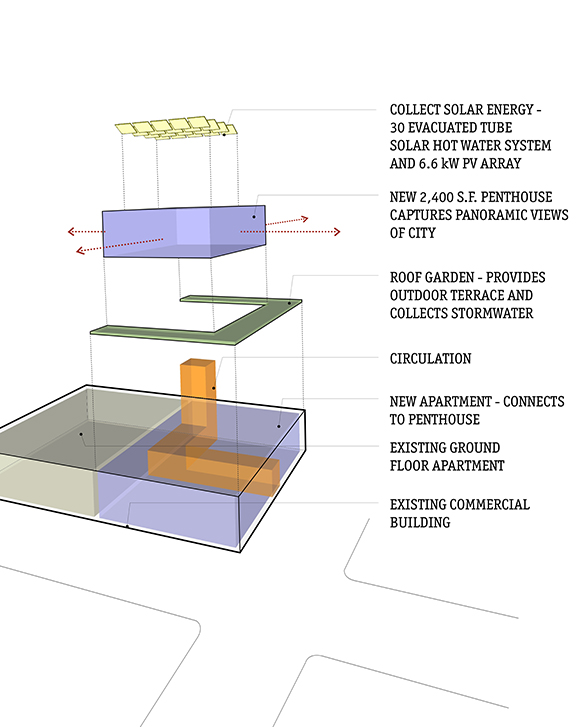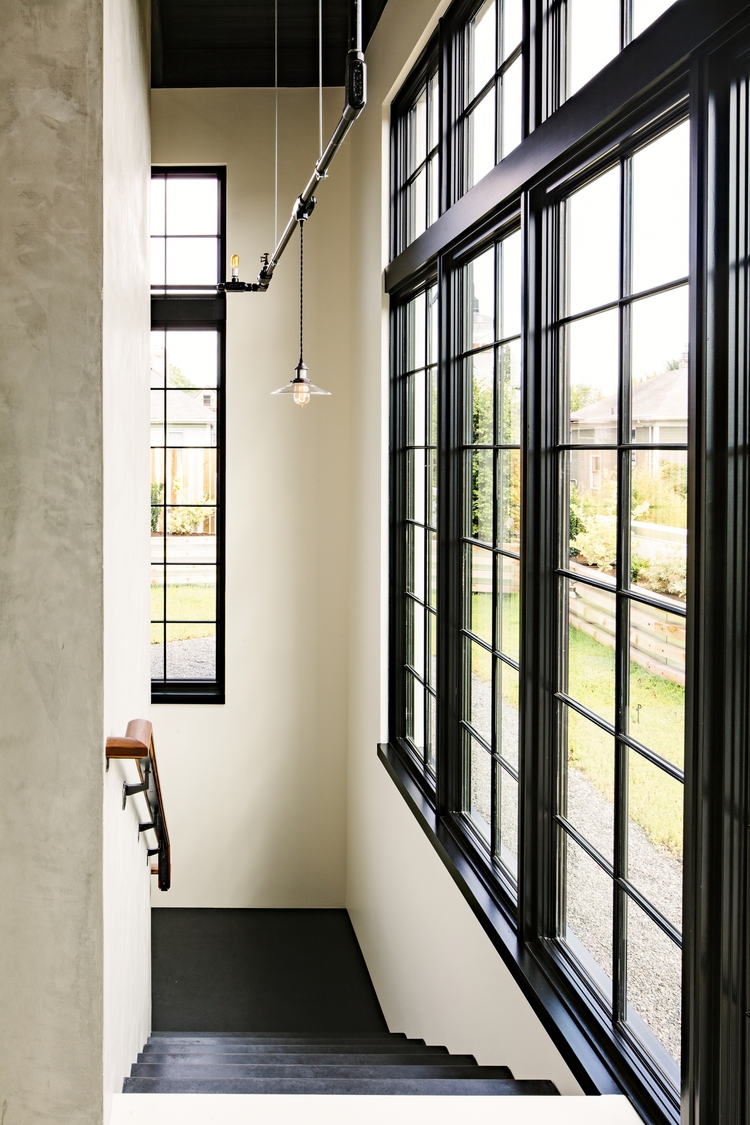 Everything in this custom home had to be beautiful and functional. There are no superfluous design statements. A case and point: we want­ed a room divider that felt authentic and substantial. We dug through historical books and found a fire door detail that fit the bill. In came lo­cal craftspeople who created a door that functions great when it is closed and looks stunning when open.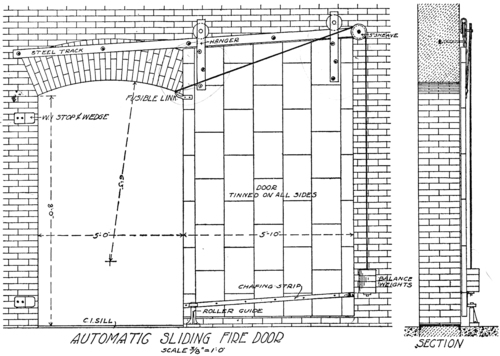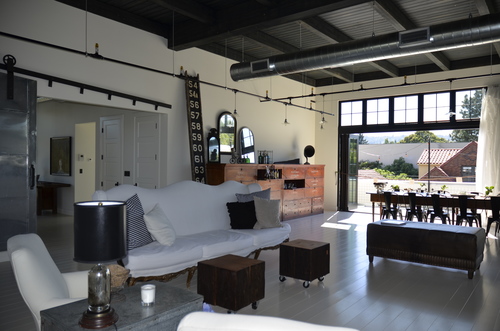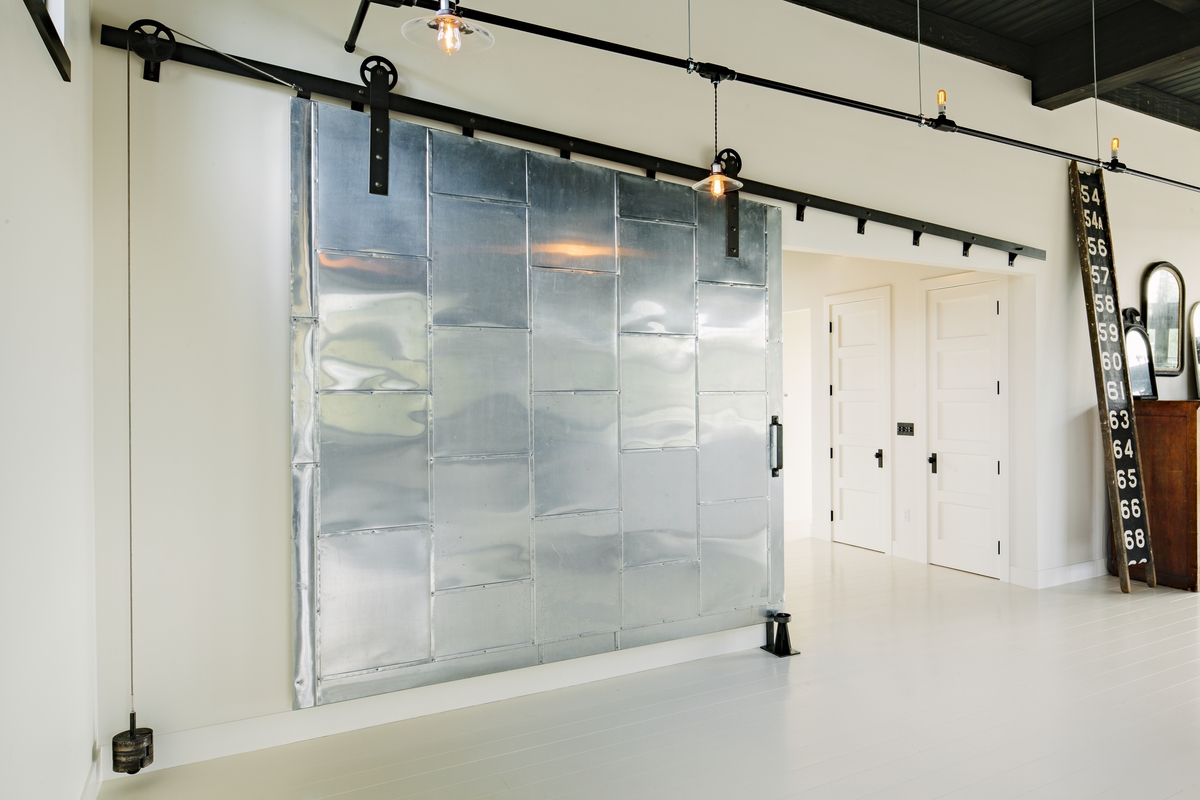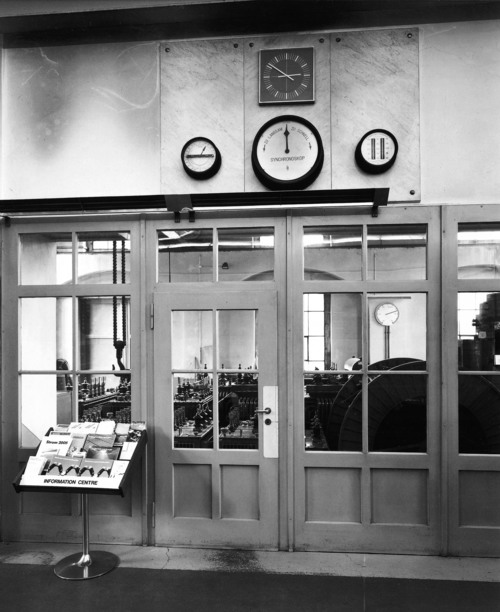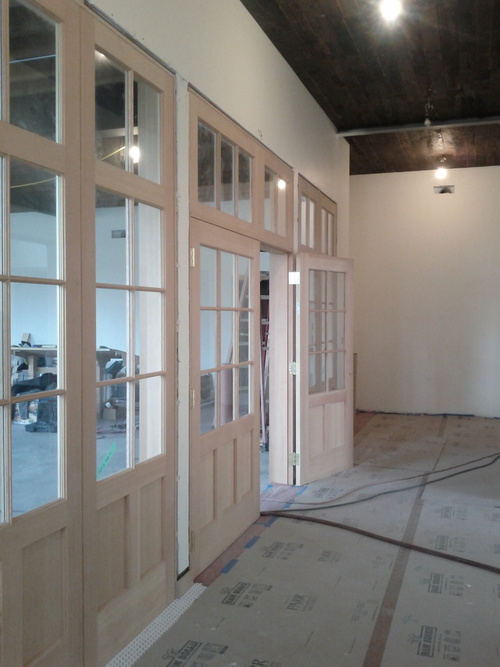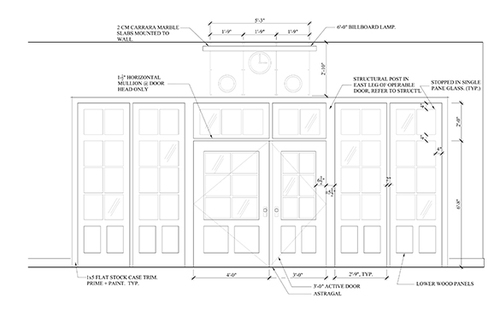 While thumbing through old books we came across an inspiring image of an engineering firm's office door. It felt like the perfect fit for entering the Train Room.
How do you light a large, open loft space without resorting to traditional track lighting systems? Our answer: create custom lights that pick up the language of traditional exposed sprinkler piping.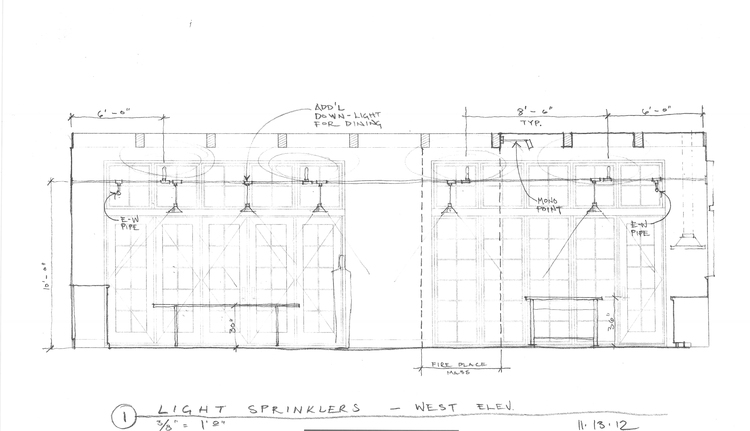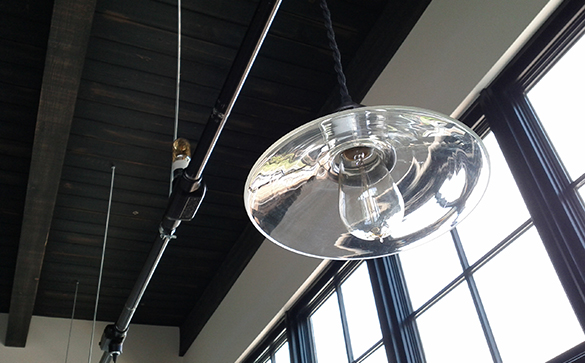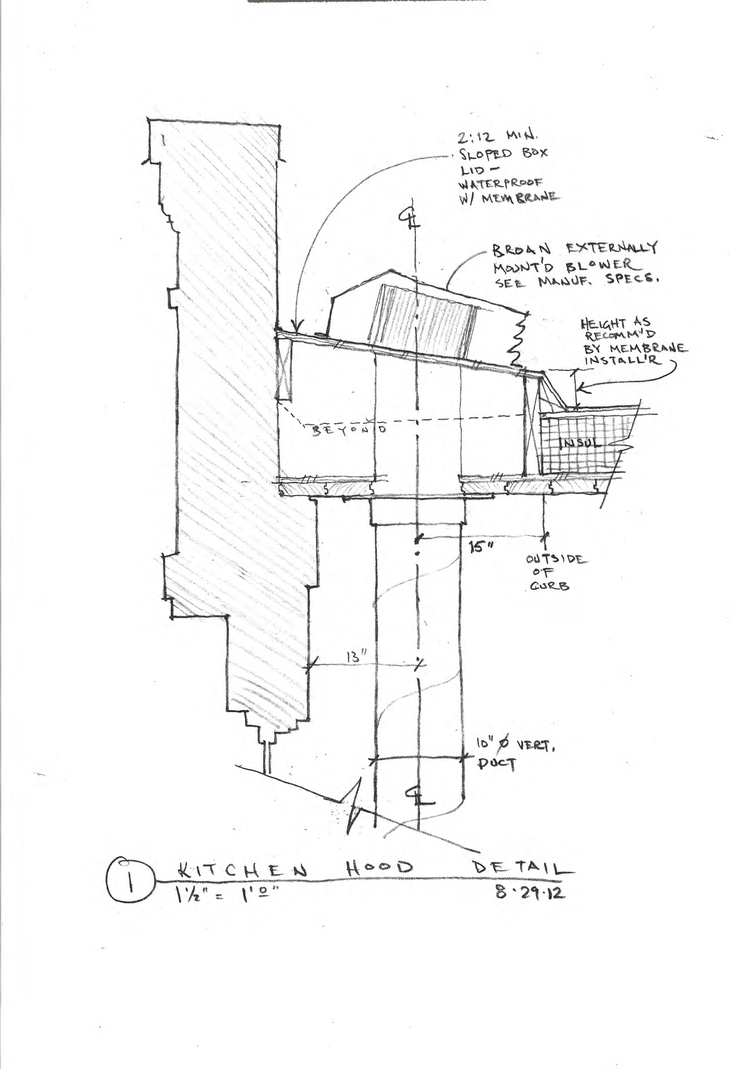 A machined hood, custom stainless cabinetry and exposed ducting harkens to a commercial vibe. The custom designed range hood system was created locally to maintain that industrial loft aesthetic.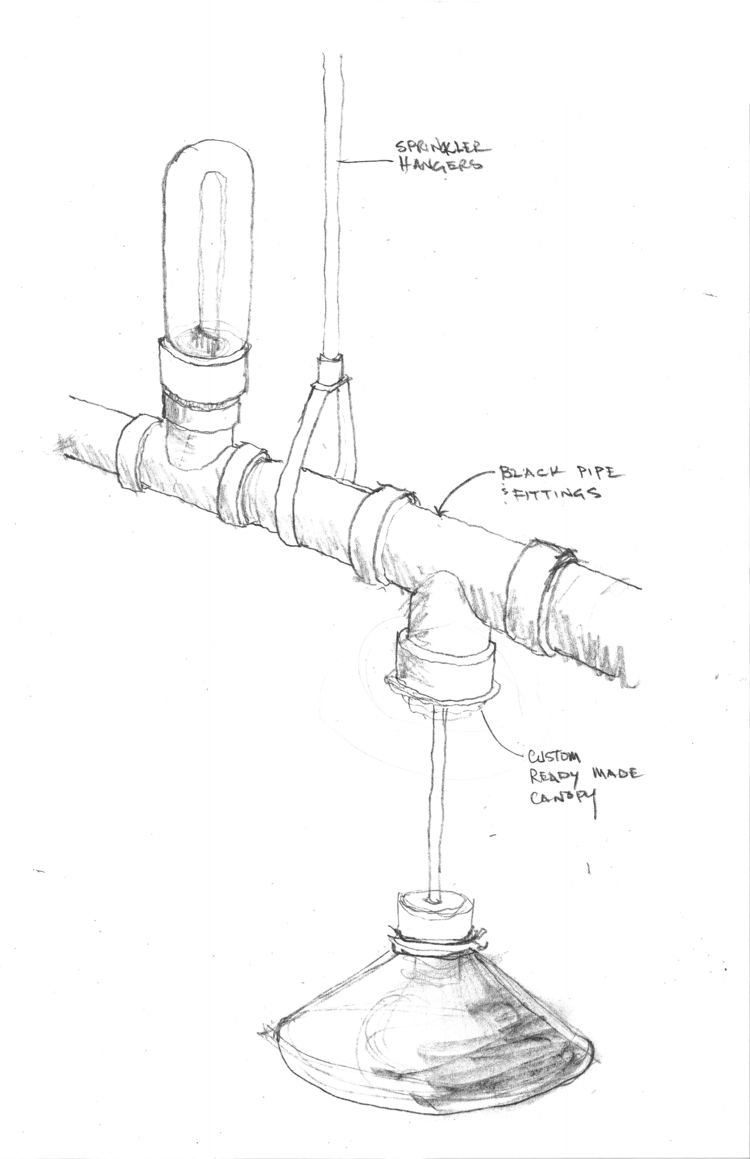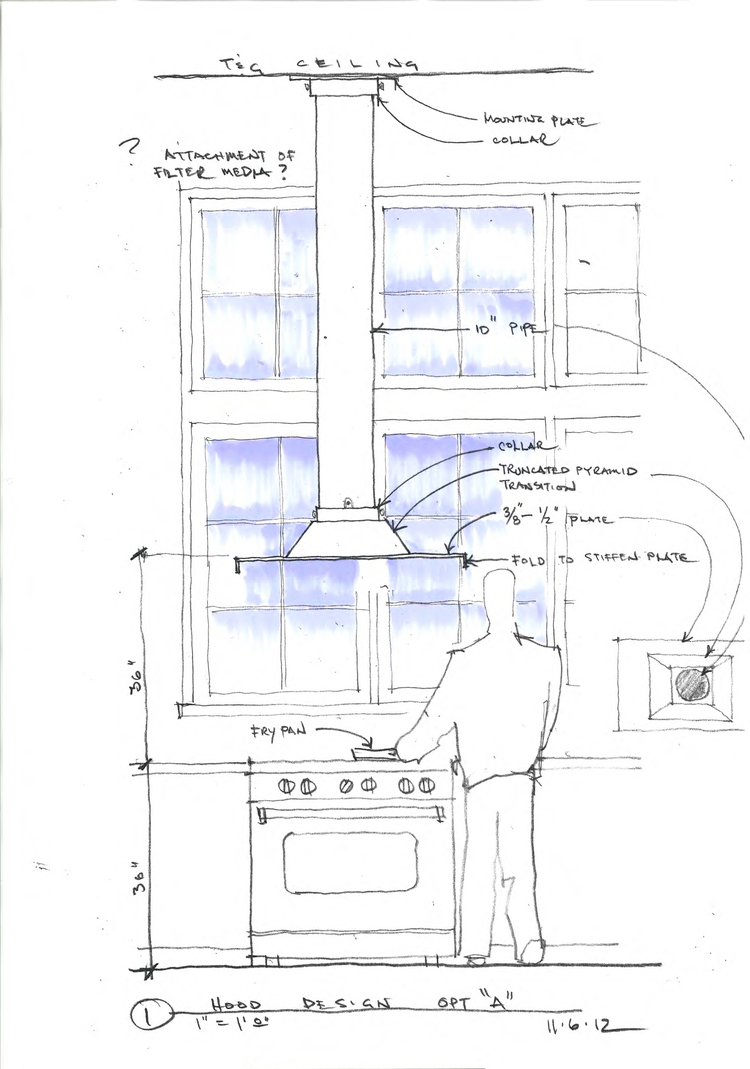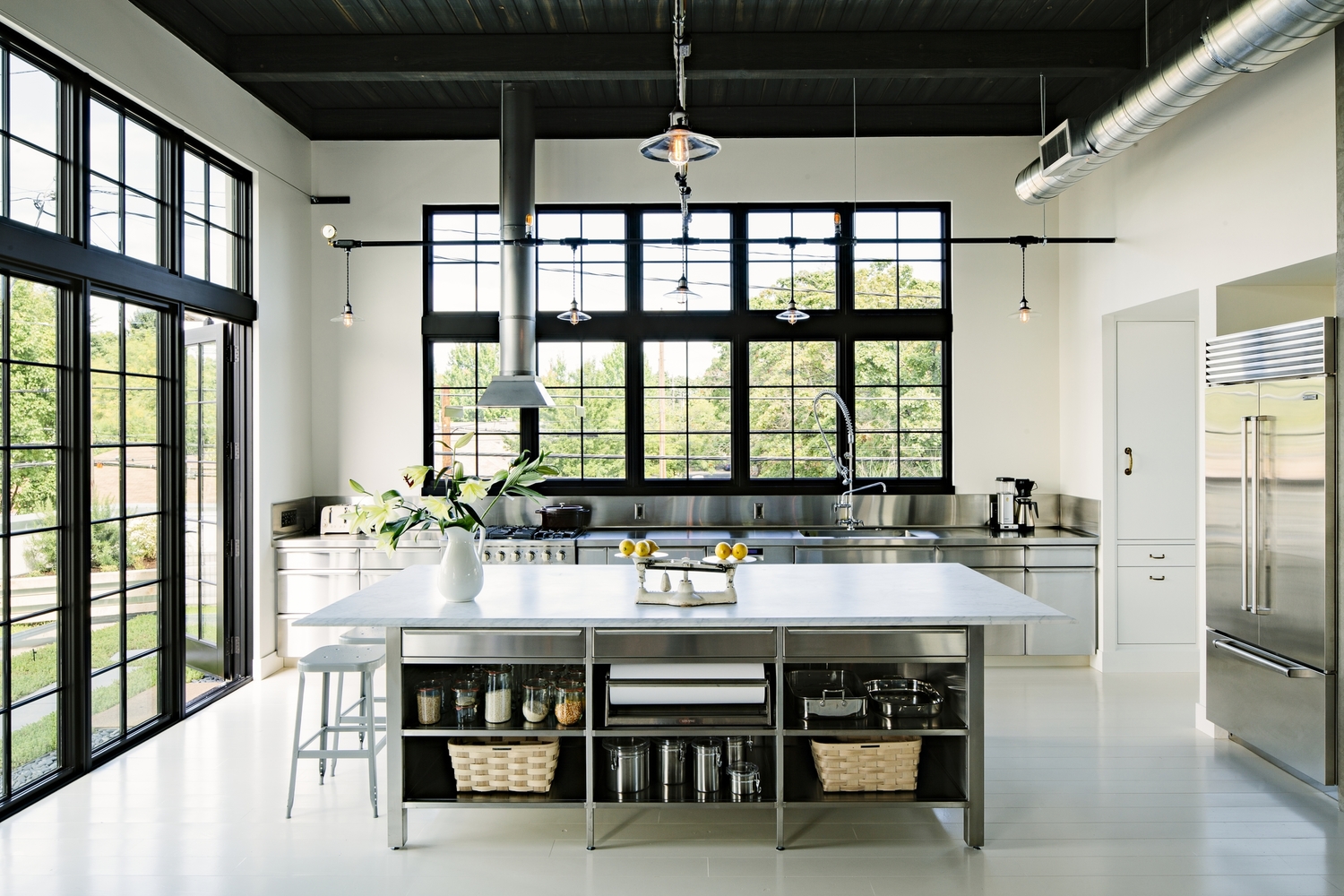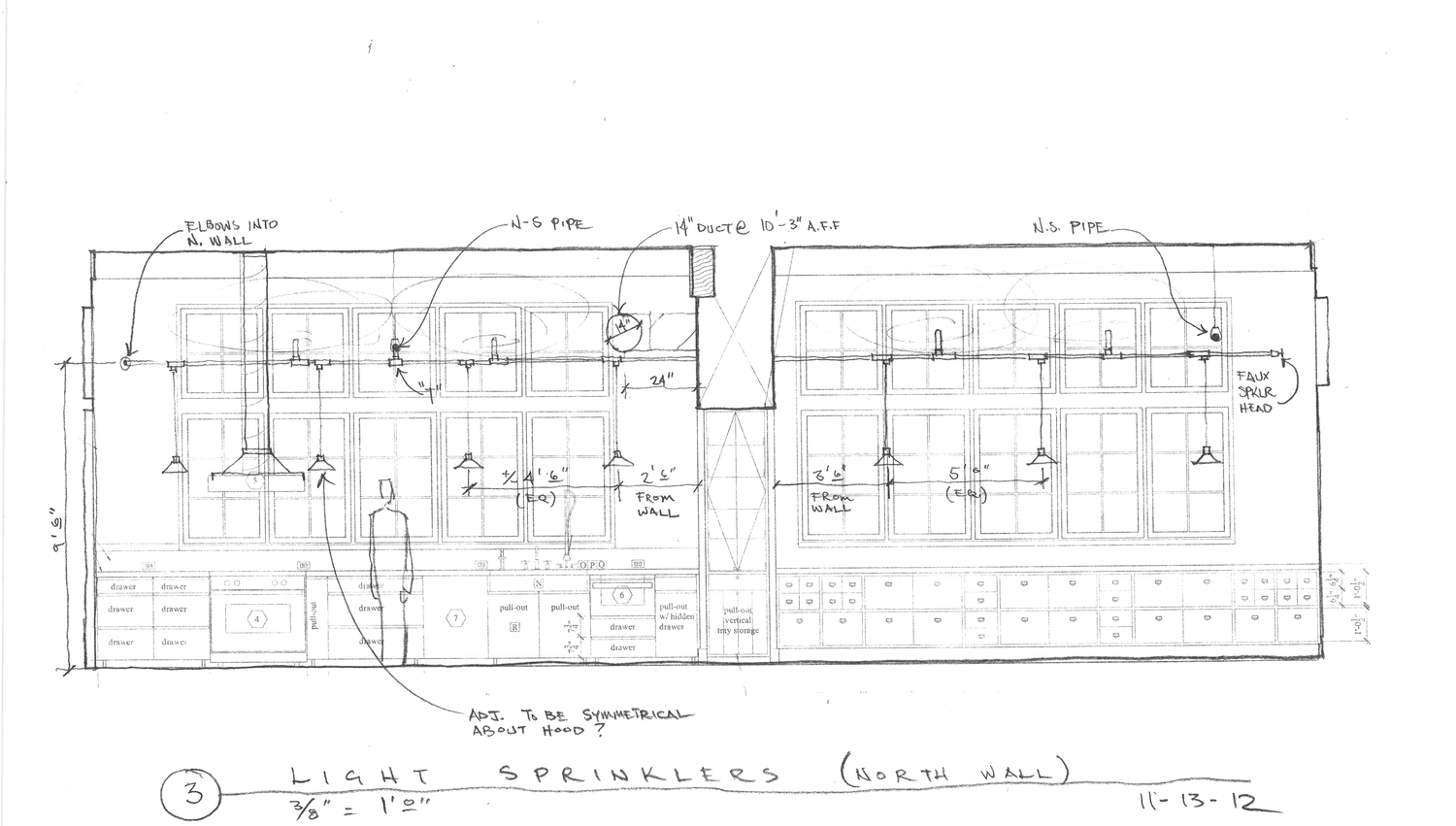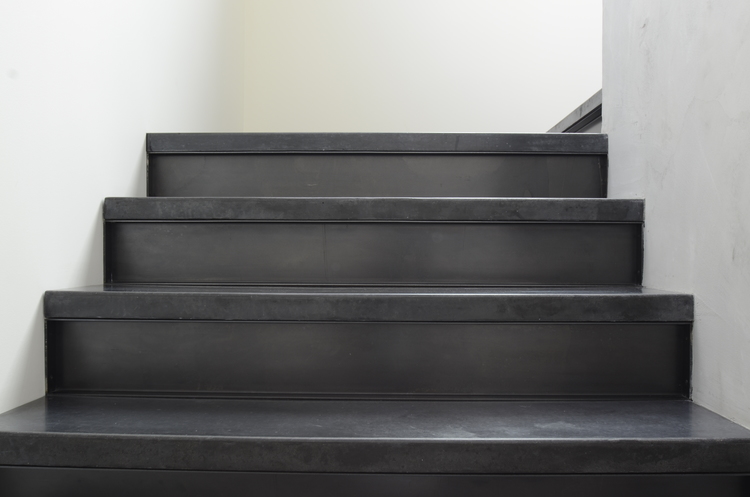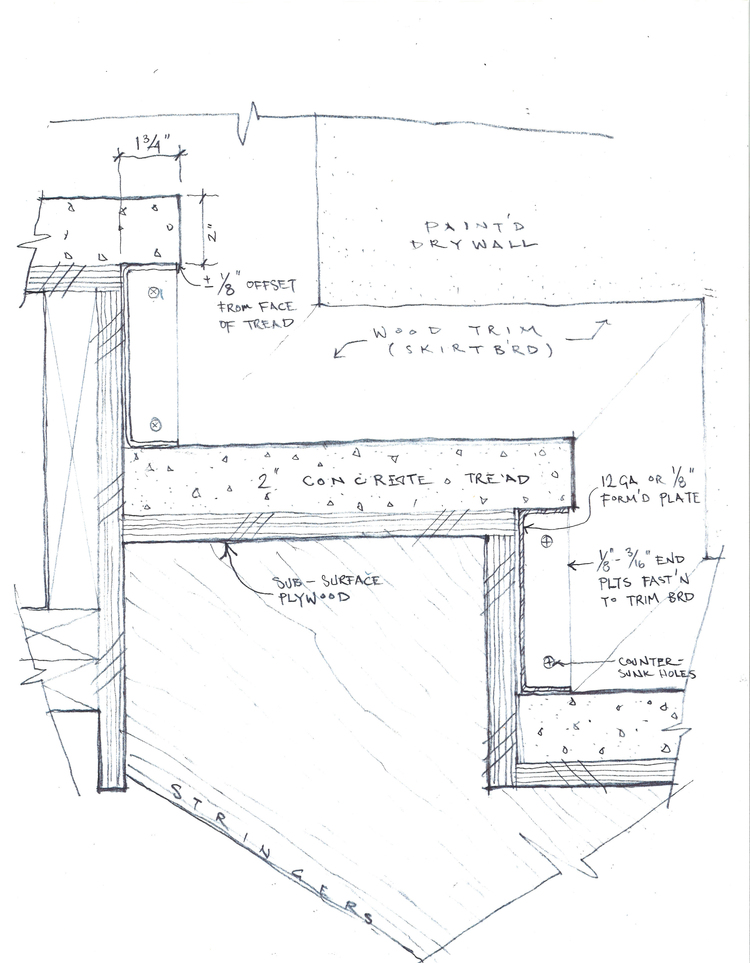 Upon entering the building you move through the heavier, darker ground floor and travel up through the light filled stairway. Clad in pigmented plaster the elevator shaft is wrapped with blackened concrete steps and blue steel risers.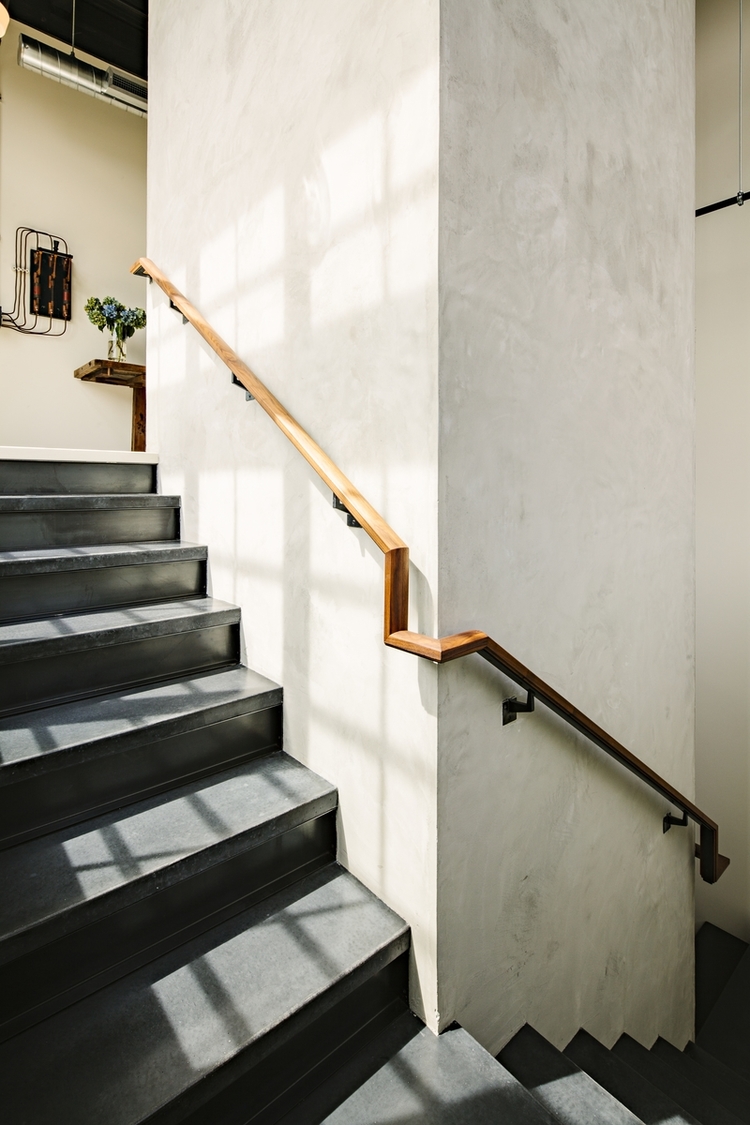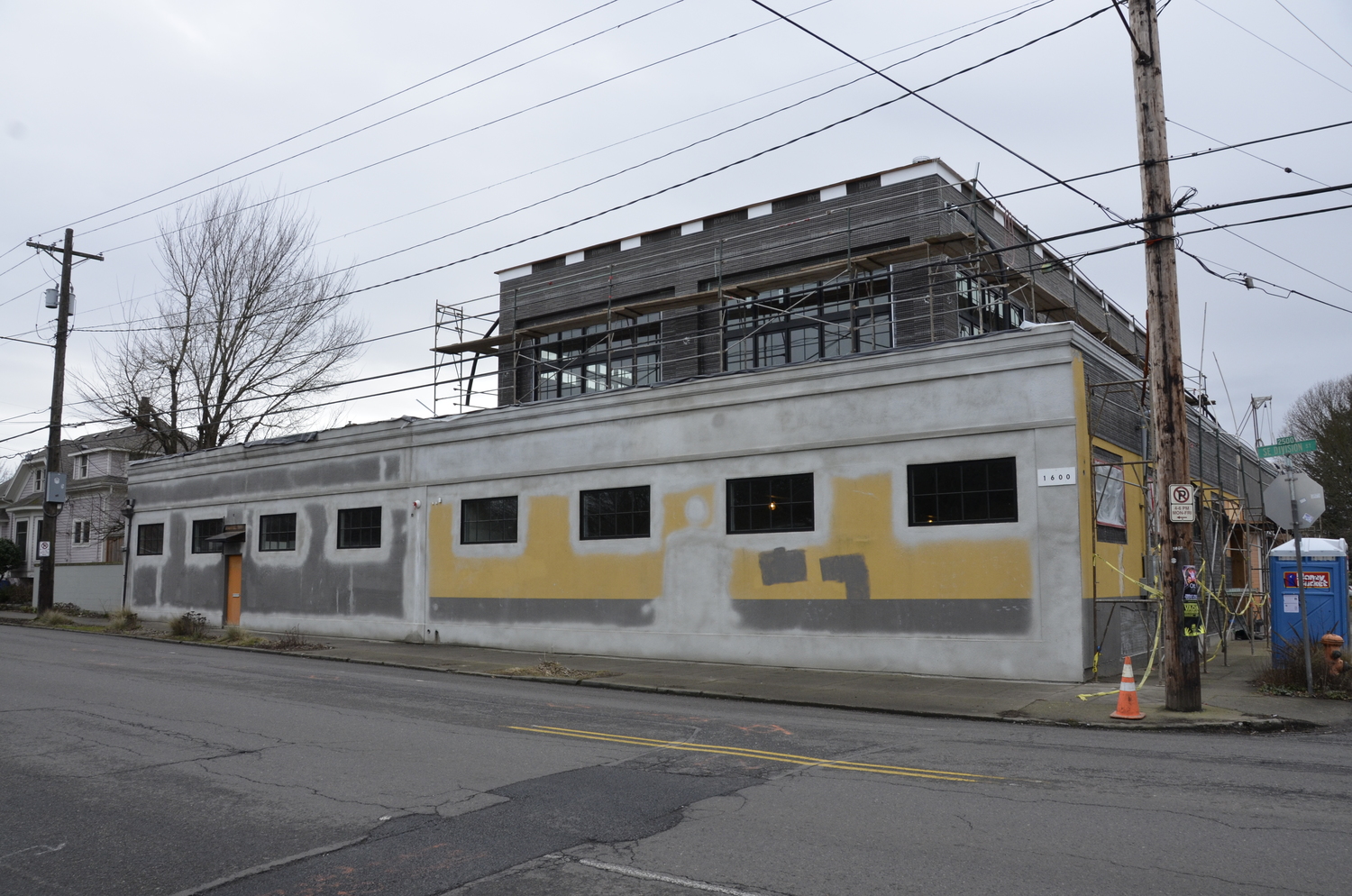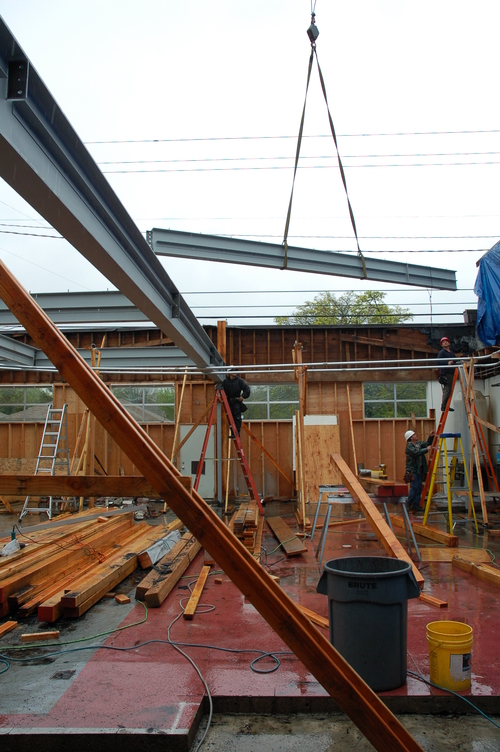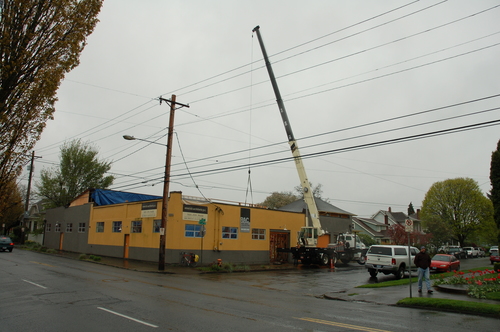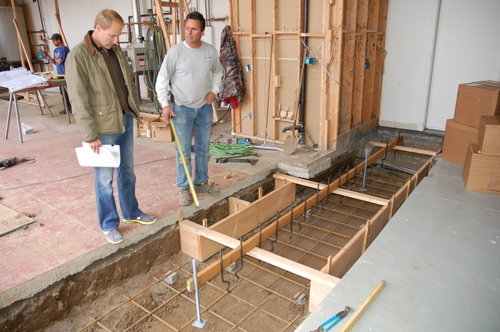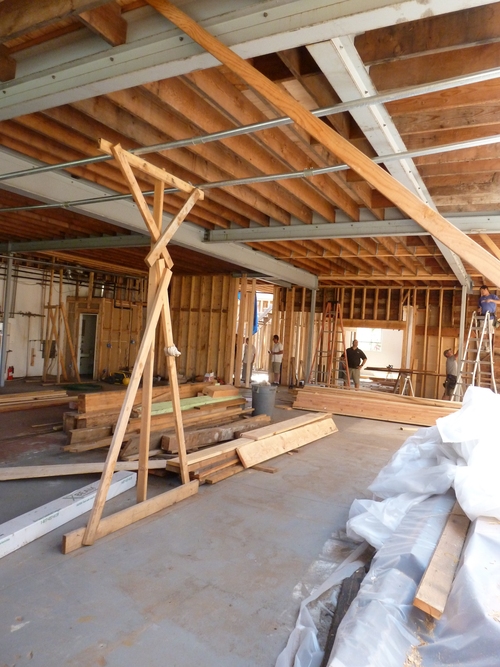 Seismic upgrades were performed and a new primary steel structure with large clear spans installed to support the penthouse.
The original building was an agglomerate of 3 structures that evolved over the past 100 years on the 85'x100' lot. Heavily altered from a classic commercial building with a large corner glass storefront, it had degenerated into a warehouse and garage, with an existing living unit tucked inside.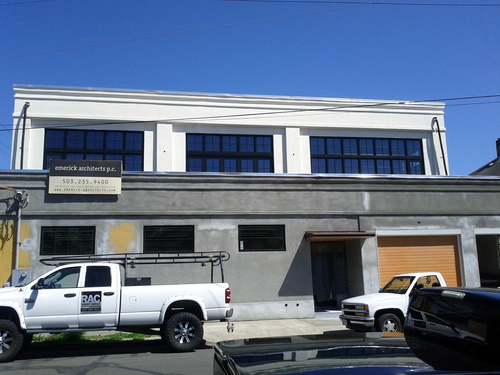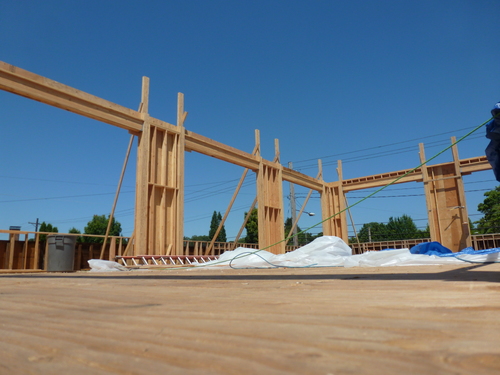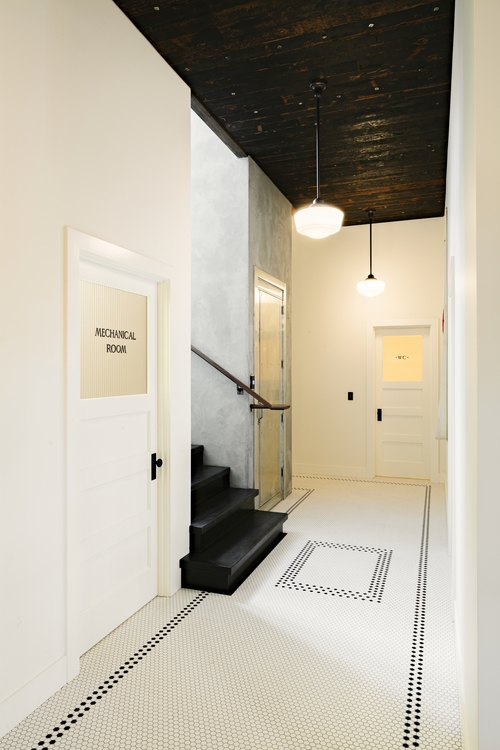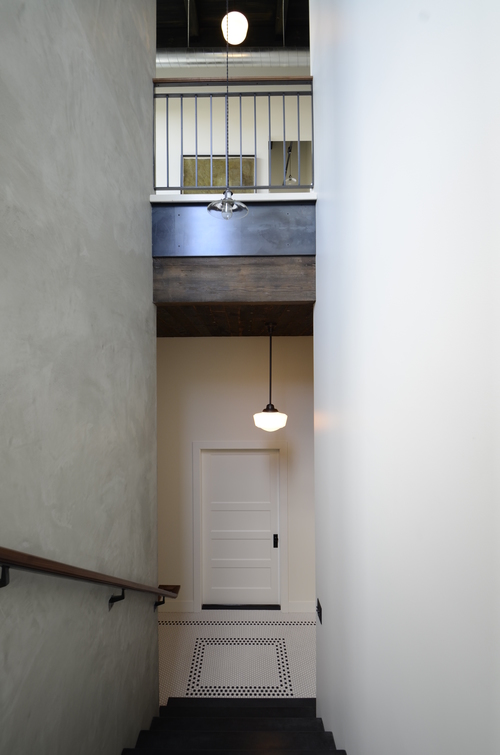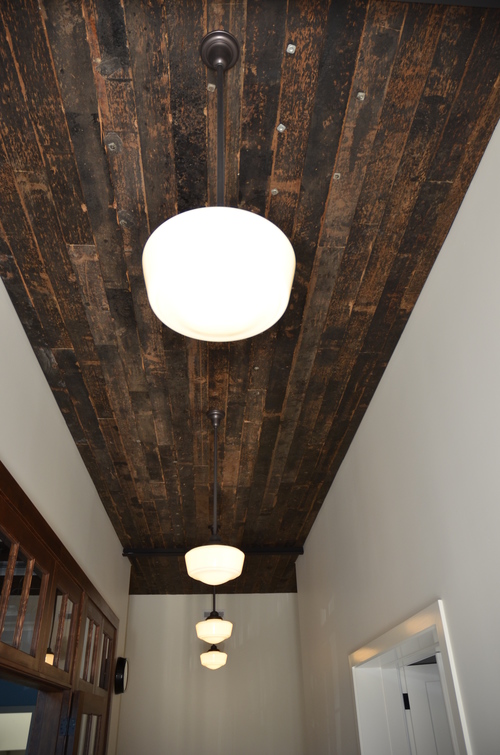 The existing building's wood roof was flipped over and reused as the floor framing for the penthouse and as great raw textured finished ceiling material for the first floor. Years of built up tar only add to the texture!