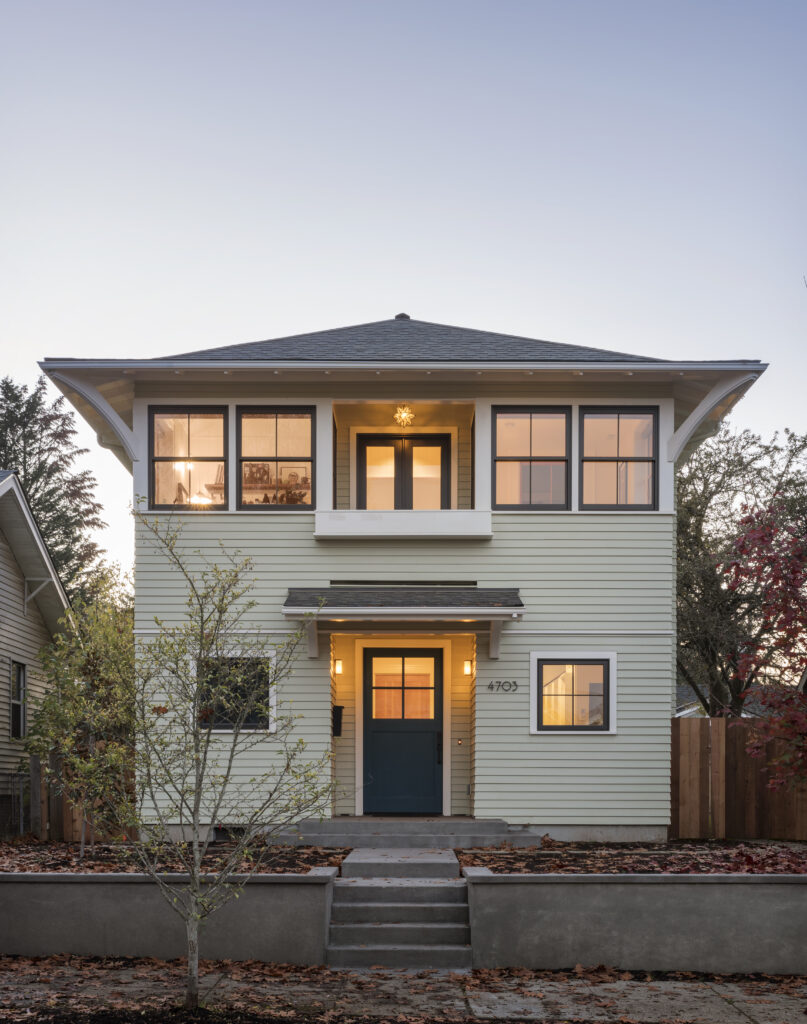 ALBERTA LOOKOUT RESIDENCE
Located in the Alberta neighborhood in Portland, this custom home is modest in size, yet filled with daylight and functional quality. The client's unique wish list and creative vision, paired with practical design solutions, make this project one of our favorites. There are playful materials and details in every space, keeping the home looking fun and fresh.
We originally started with a completely different, but equally small, design for the house. The client felt it was leaning too modern, so we scrapped it and found ourselves looking at a more classic, craftsman aesthetic that is typical in this neighborhood, as well as the vernacular of fire lookout towers. We took cues of their broad overhangs and panoramic windows. We wanted the home to fit into the context of the neighborhood, without being a replica of any specific style. Scale and attention to detail were especially important when designing the exterior.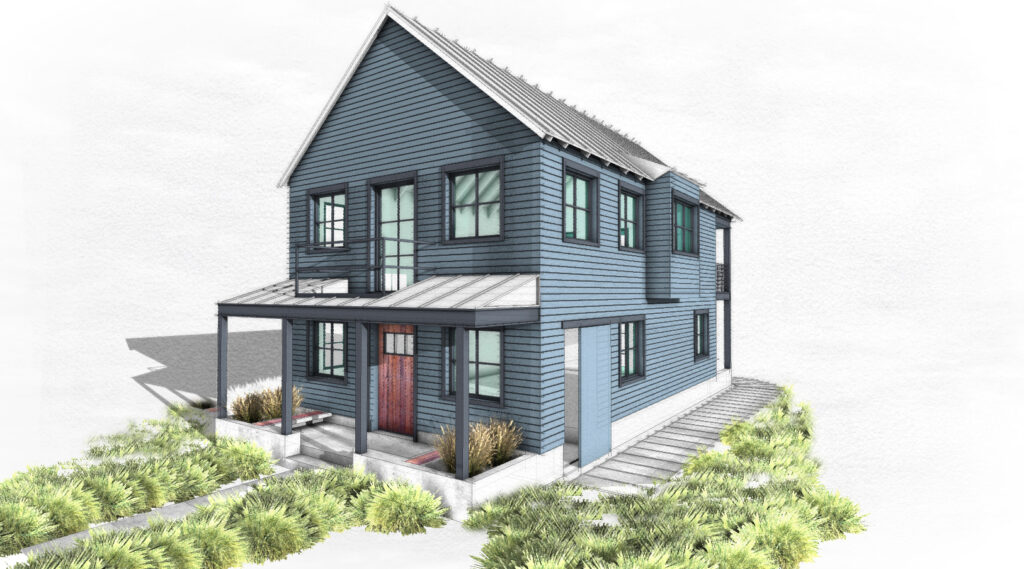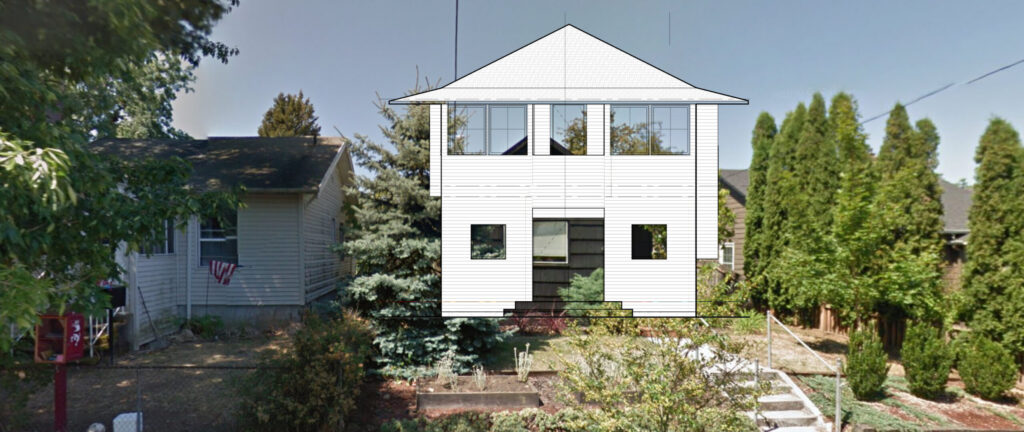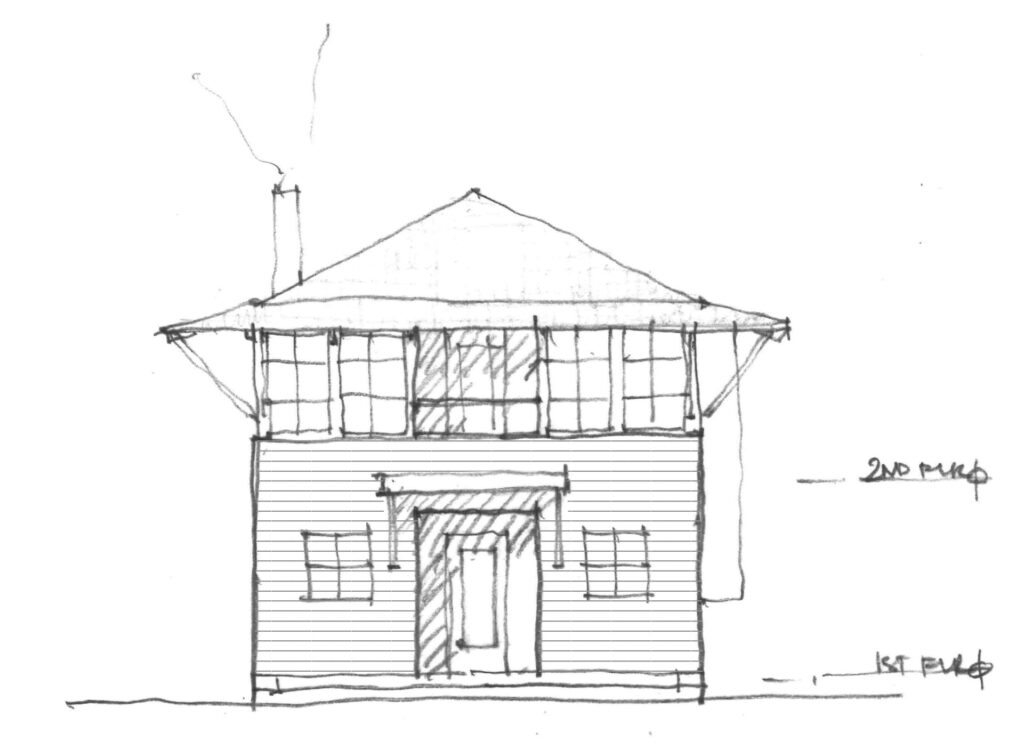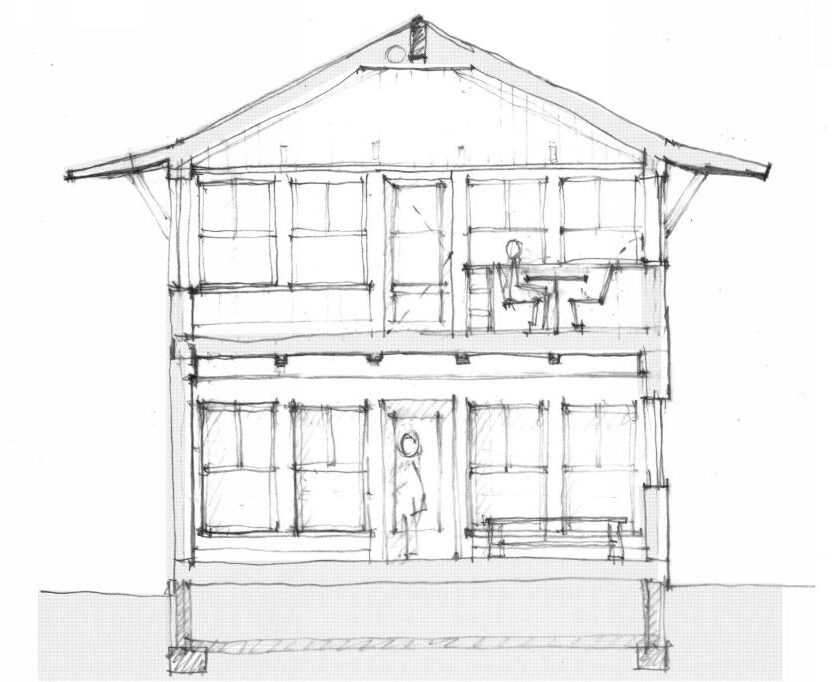 The kitchen is small, but well thought-out, only leaving room for necessities. Anything and everything that needed to be stored was measured ahead of time, making sure nothing was left without a place to live.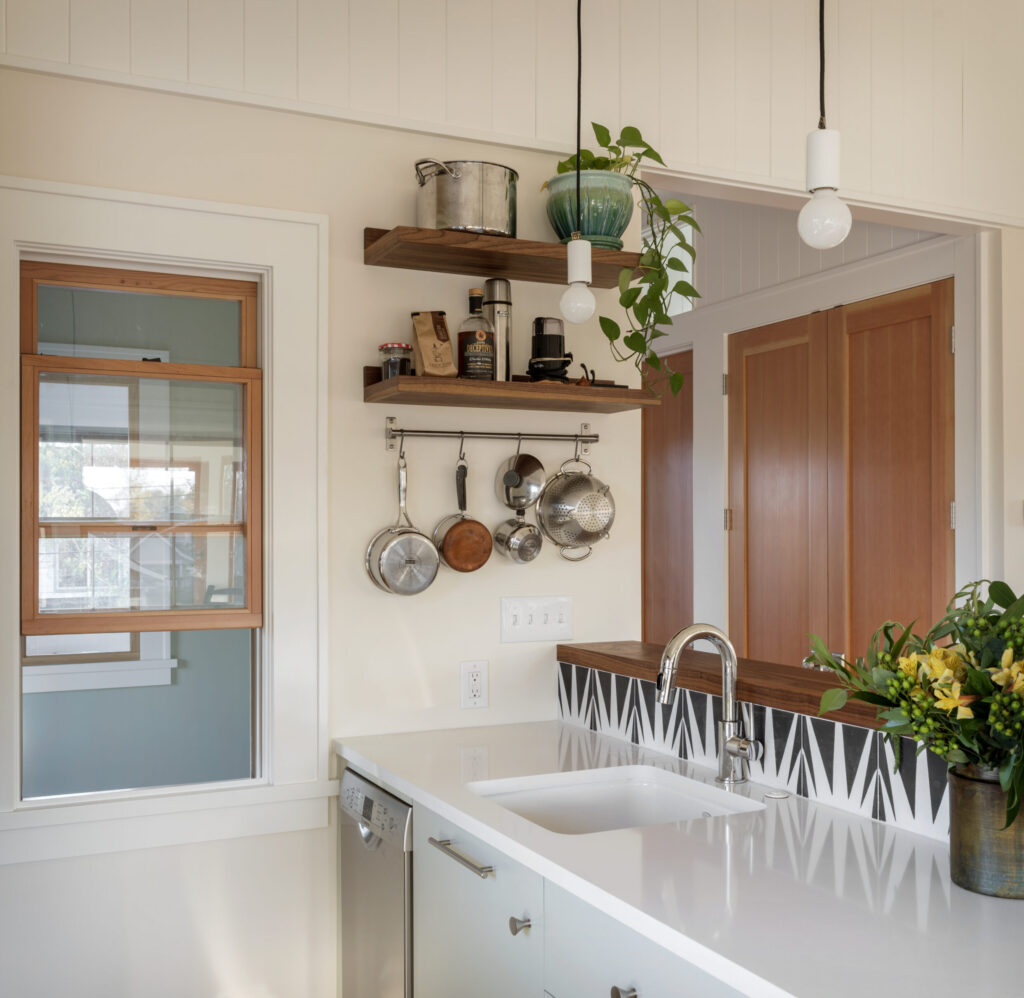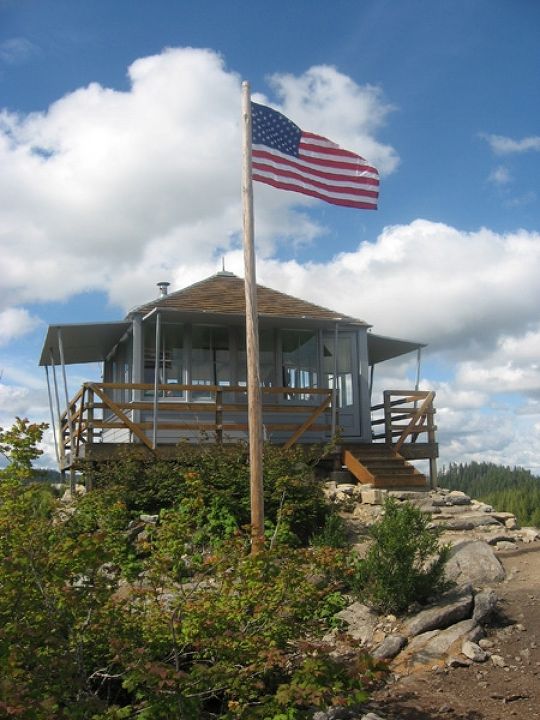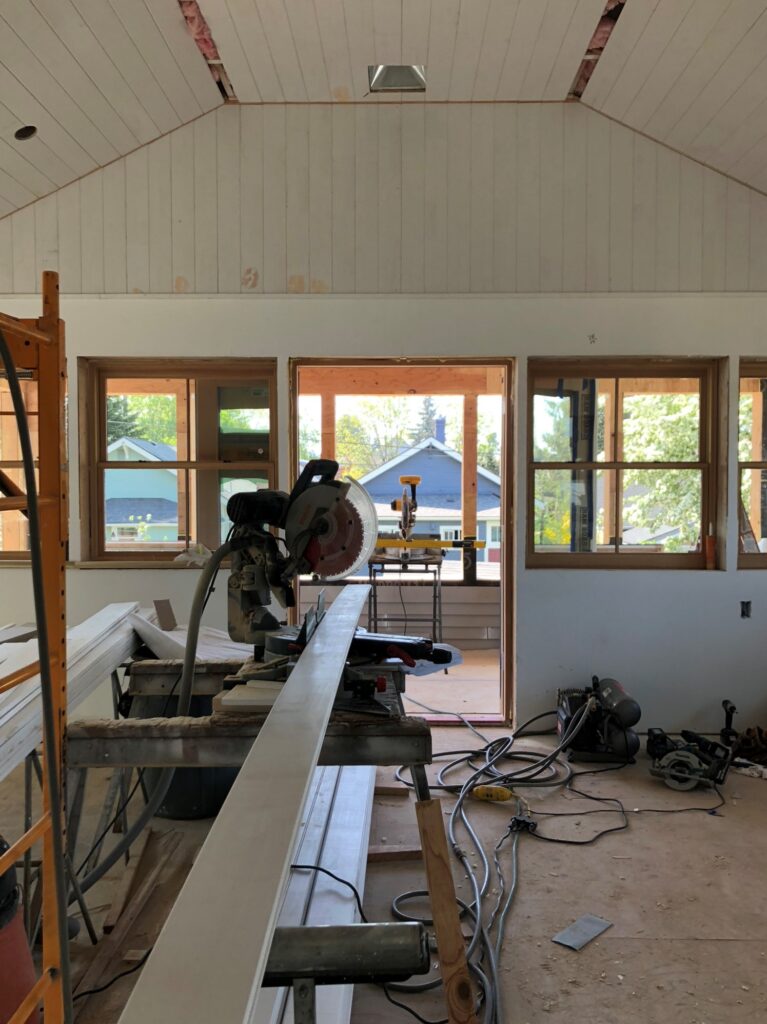 In order to take advantage of neighborhood views, our client wanted to use the upstairs as her "apartment" and saved the downstairs space for guests. Having such an open ceiling, free of joists or collar ties, meant we had to introduce some steel frames to support the roof. We added T&G on the ceilings to bring in a bit of coziness.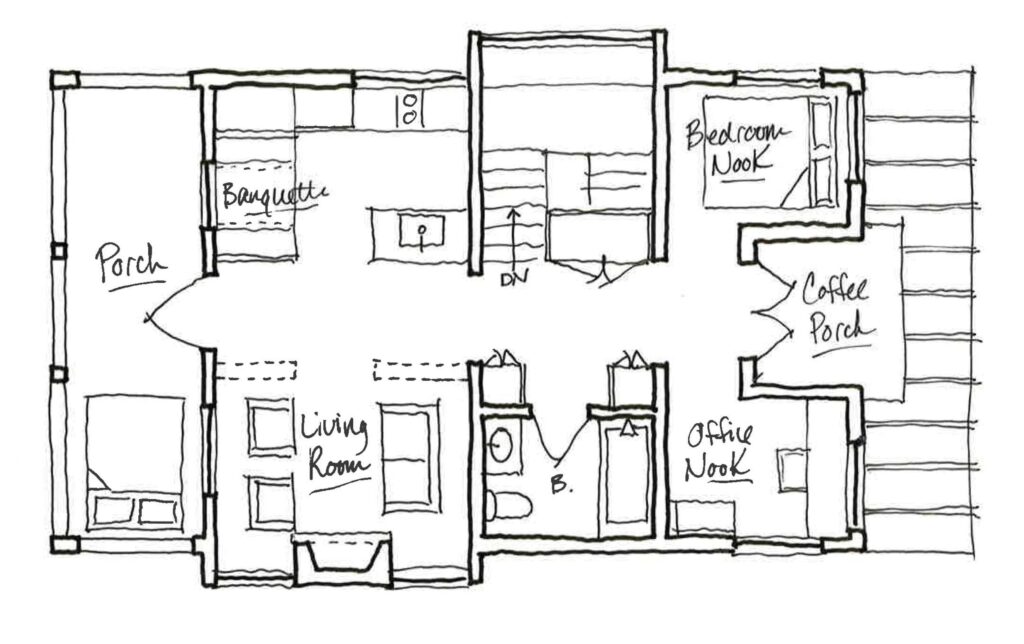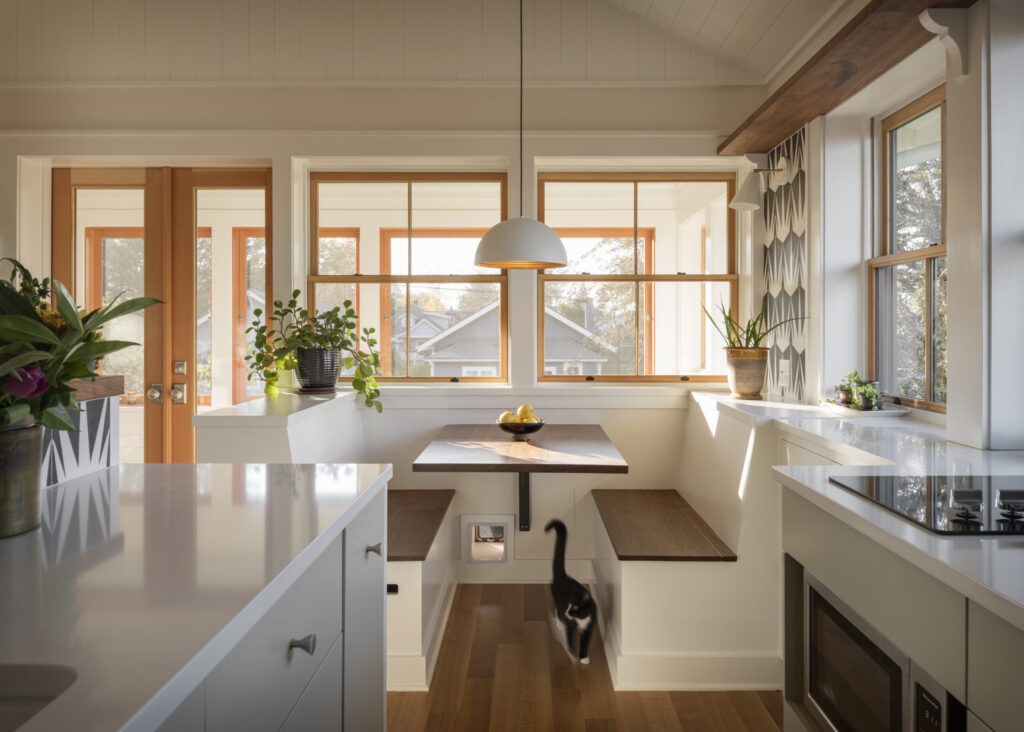 Our client was keen on getting a sleeping porch off her living area, which we filled with windows, just like a fire lookout tower, adding both views and daylight to the space. We looked at perspective studies that helped us visualize different design solutions.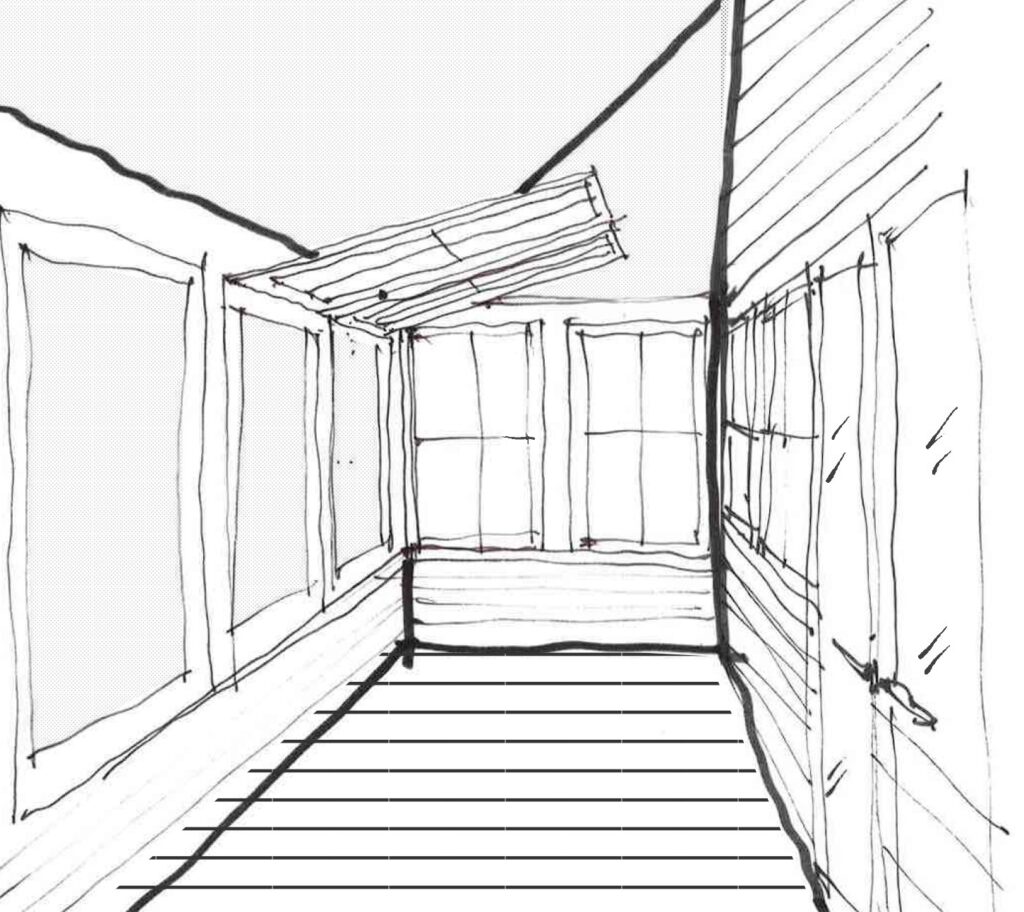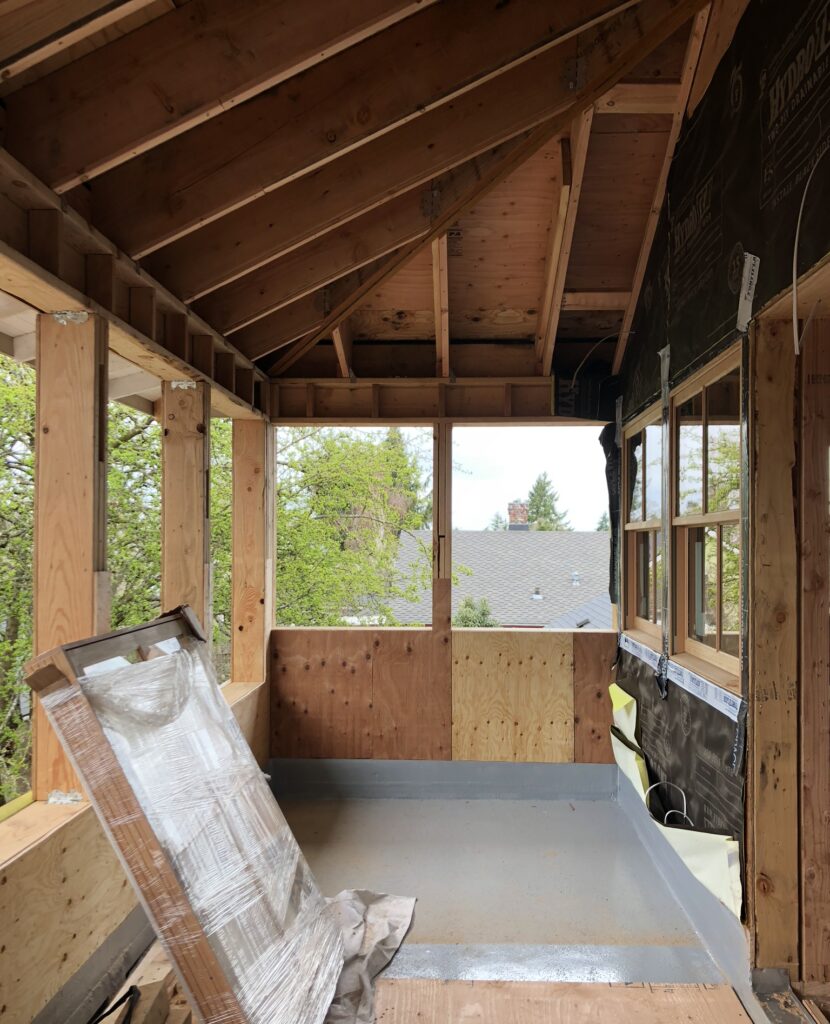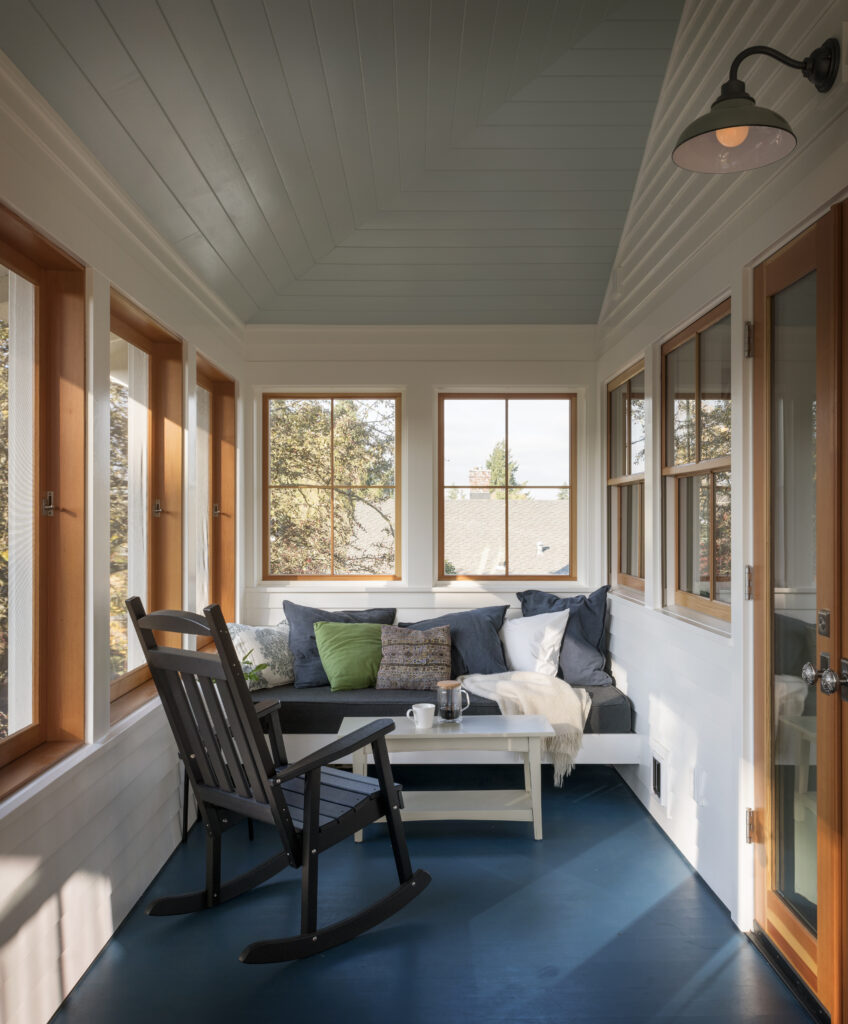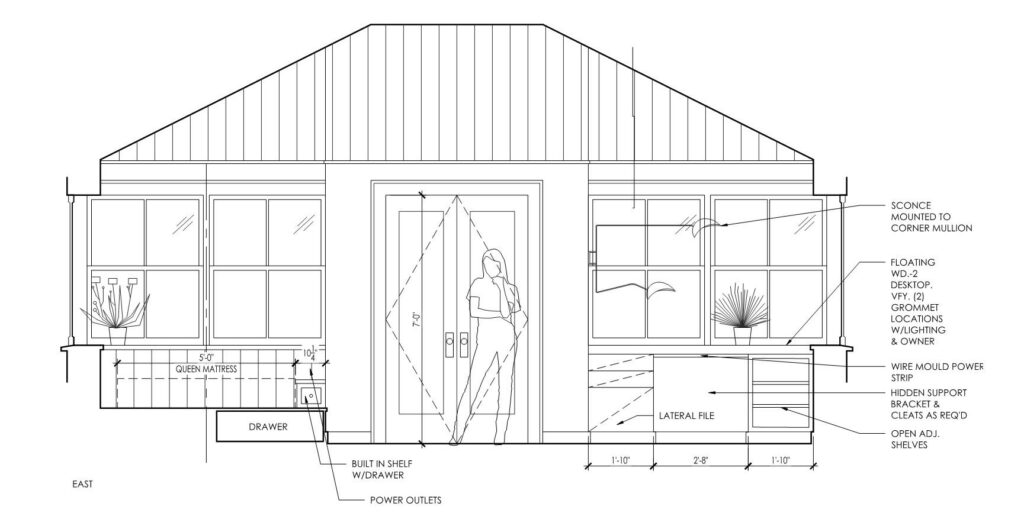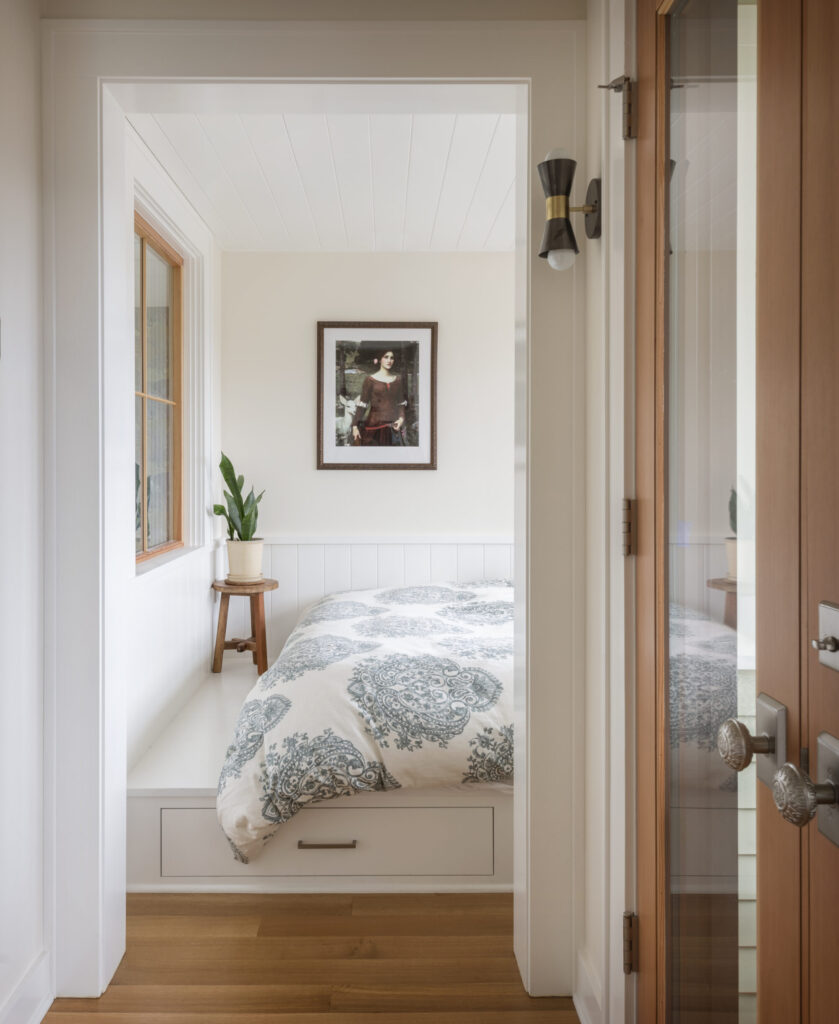 This project is especially unique in that there are no legal "bedrooms". The bed nook and office are too small to be considered habitable rooms, by code definition, so we had to label them as "storage" on our permit plans. The mattress sits up on a platform, which allows for close-up views out of the surrounding windows. A drawer underneath acts as additional storage in the small space.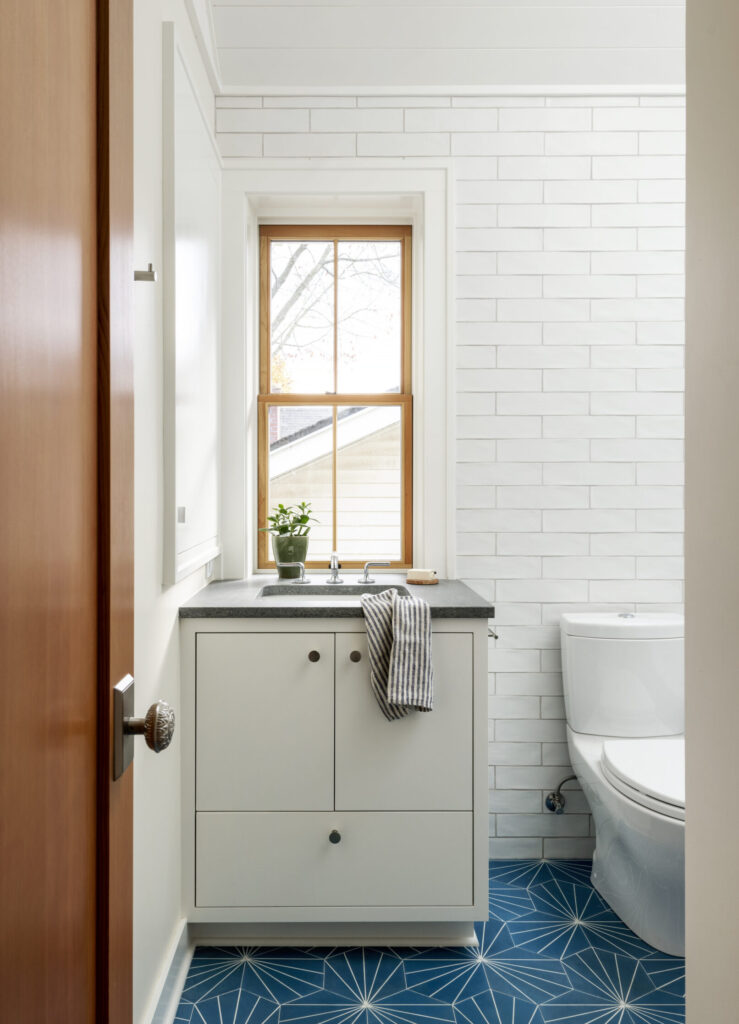 The upstairs bathroom comes alive with a big skylight and a fun patterned Clé floor tile, paired with a simple, white subway tile from Daltile. Our client really wanted a window behind the vanity, but some way to have a mirror slide in front of it. Our solution was to conceal the mirror behind a recessed medicine cabinet on the adjacent wall.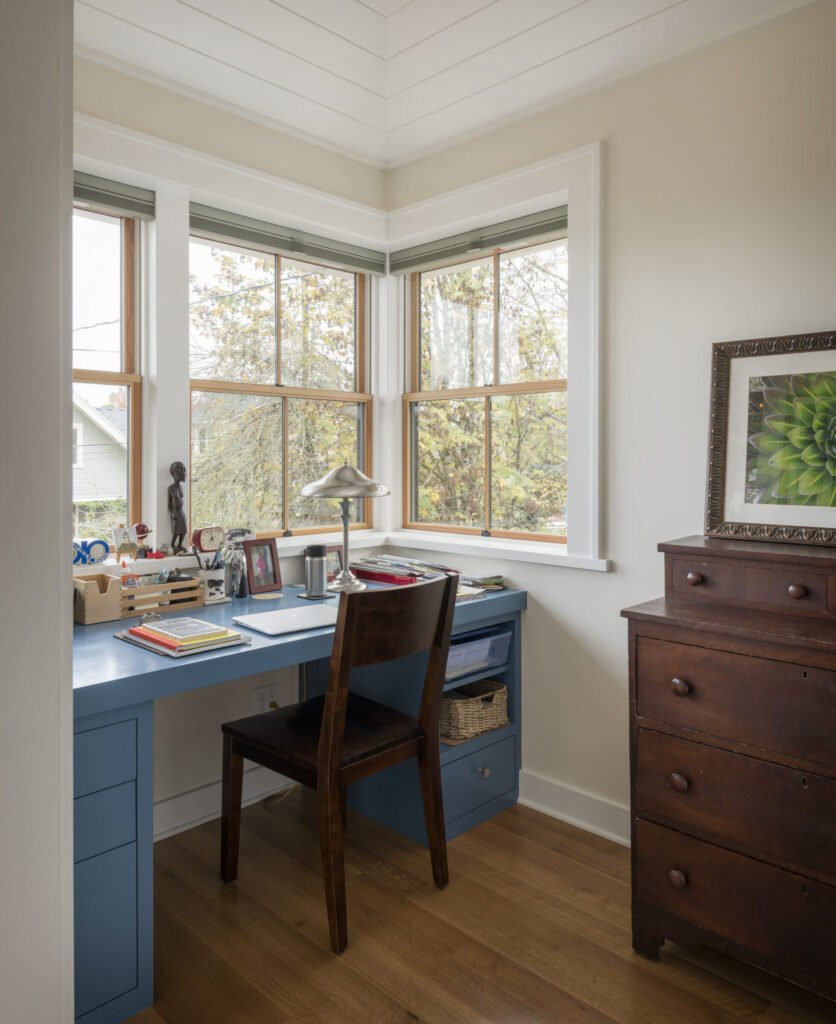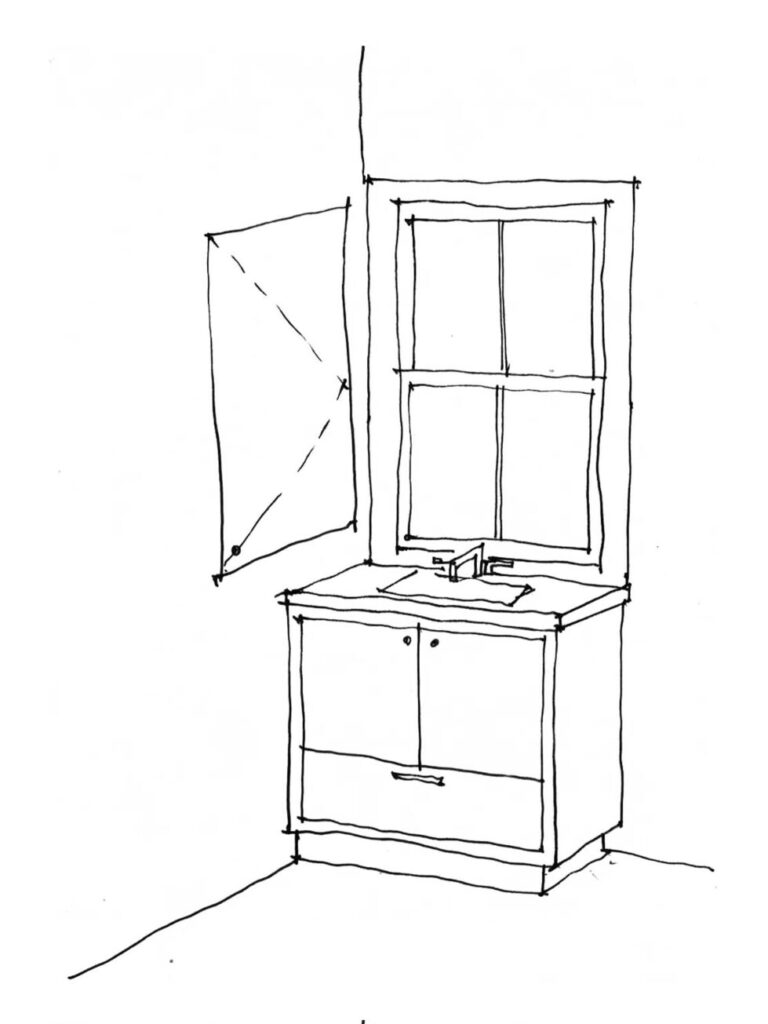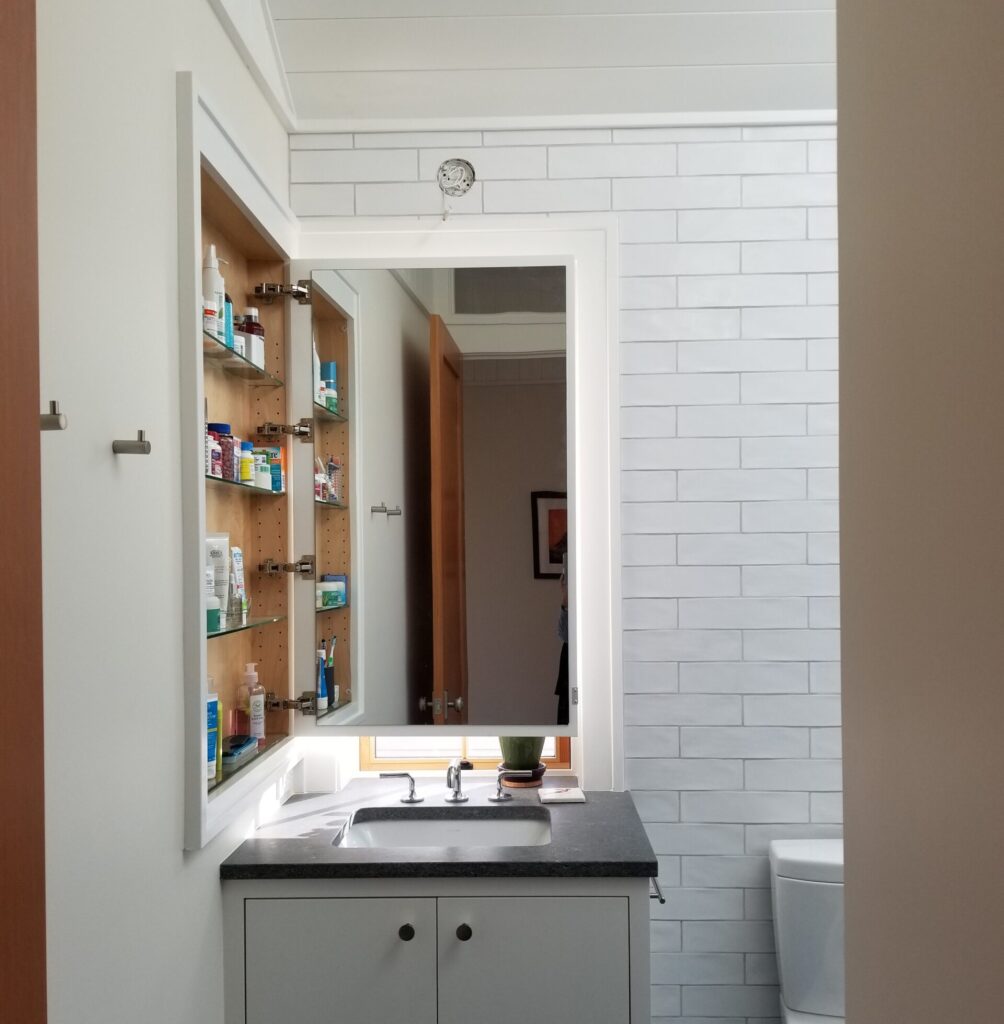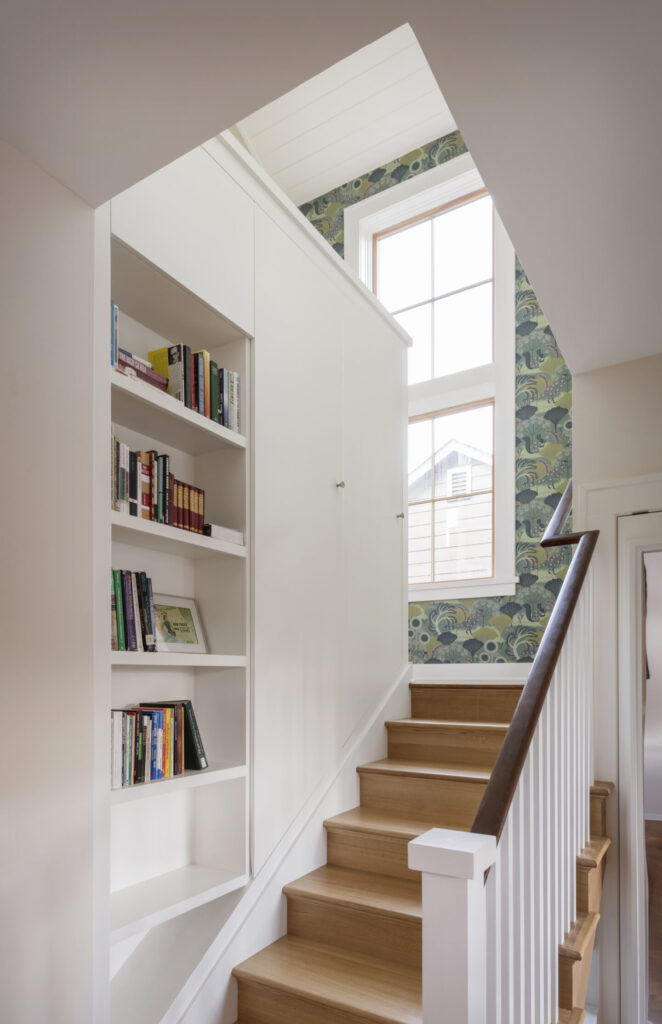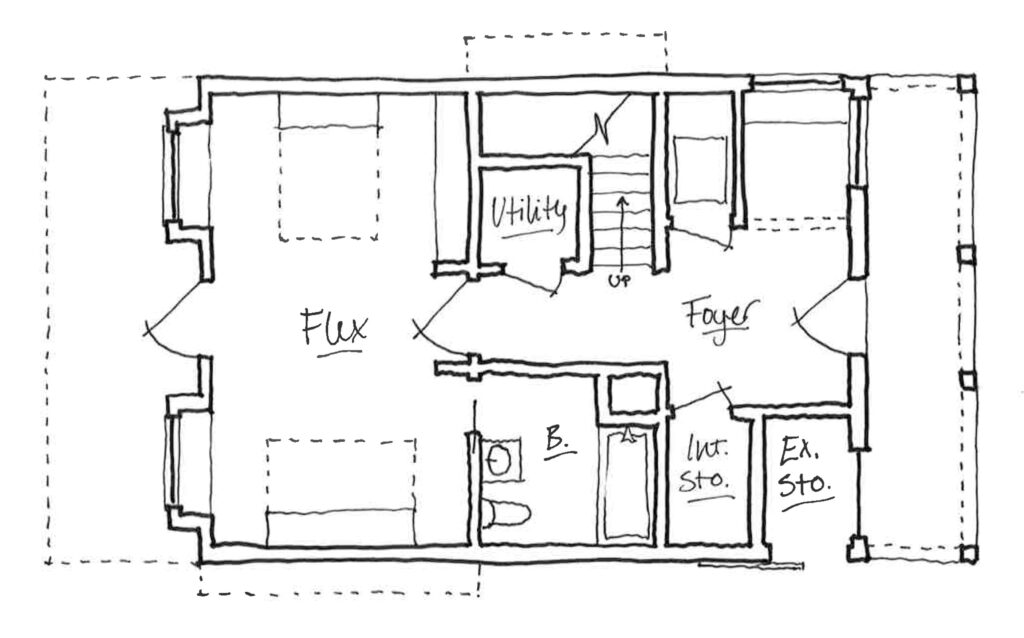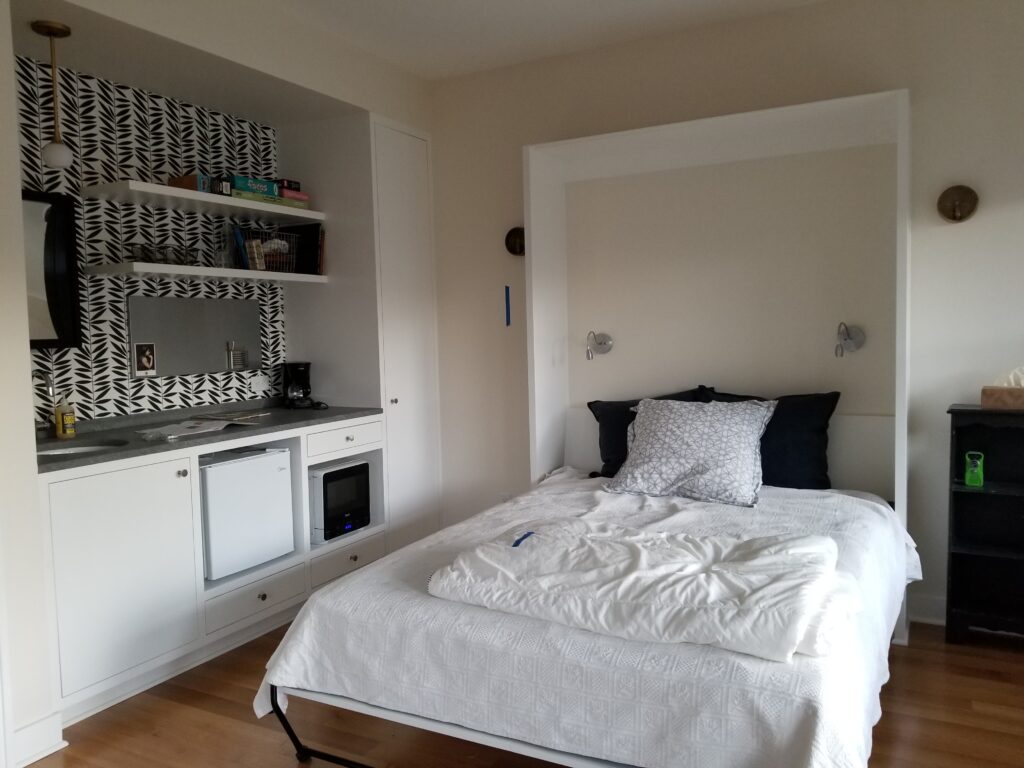 The back room is called the 'flex room' and serves multiple functions. It is used as a performance rehearsal space, as well as a bedroom and living area. There is a twin bunk murphy bed and a full size murphy bed, along with a small kitchenette. The client also wanted a way to divide the space, so we integrated a curtain that can be tucked away completely.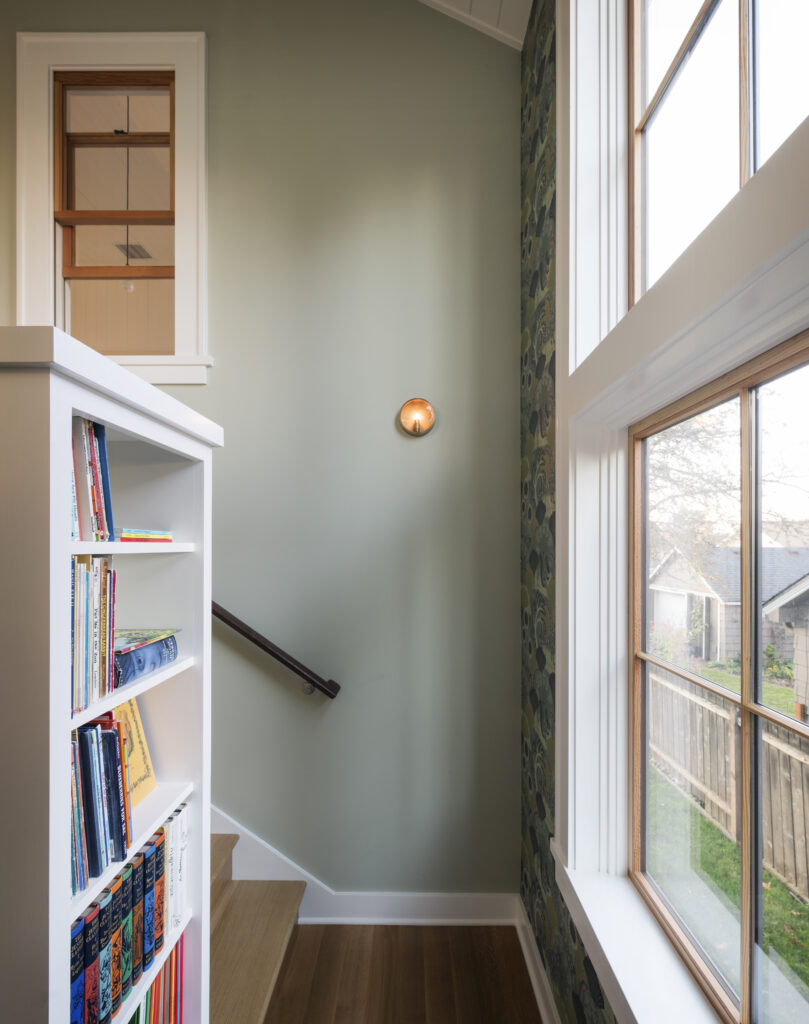 While the upstairs was designed as a personal apartment, the downstairs is intended for use by guests: visiting family, potential renters, or colleagues rehearsing performing arts. The foyer is shared between the two levels; on one side, there is an open mudroom area for bikes, and on the other, there is a room for miscellaneous storage. The stair has a large cabinet that houses books and cleaning supplies.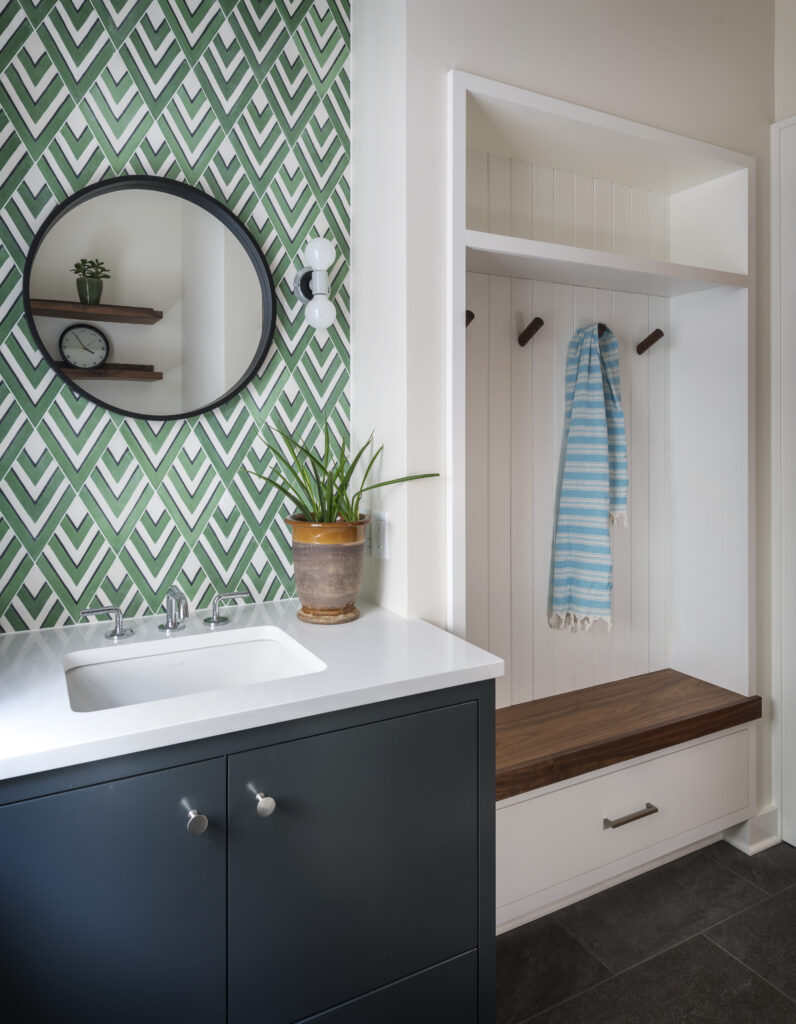 Considering how small the house is, the downstairs bathroom is gracious in size. We used some extra space to tuck in a walnut storage bench. This bath features a popham tile wall that makes the space so fun.