As architects, we notice more than beer when we visit a brewery. Sure, taste is important. But we think there's nothing like a hoppy IPA in an artfully restored 120 year old building.
With summer on the way, we've been thinking about the best places to enjoy a cold one (and a piece of history). With a focus on adaptive reuse, we've broken out the top five spots in Oregon that merge great beer with architectural prowess.
Portland, OR
Located nearly beneath the Burnside Bridge in SE Portland, this converted warehouse showcases what good adaptive reuse and flexible design can do. The best part? A raised patio between the neighboring buildings and the brick building front. Be sure to arrive early to snag a coveted spot on a summer day!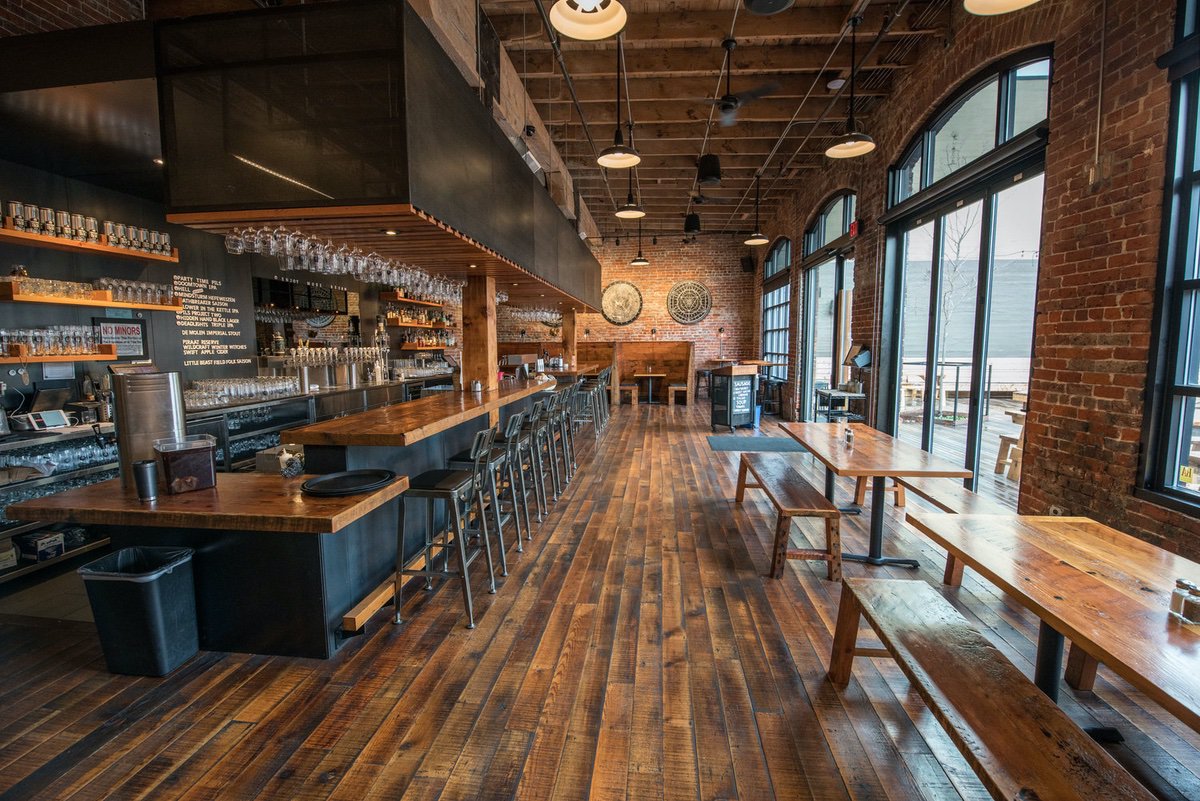 Portland, OR
Squeezed between the Brooklyn neighborhood and the train tracks of SE Portland is Ruse Brewing. Helping revitalize the Iron Fireman Collective Building along the new Orange Line route, the spacious taproom includes barrels of aged beer on display and beetle-kill pine throughout, softening the look of the concrete space.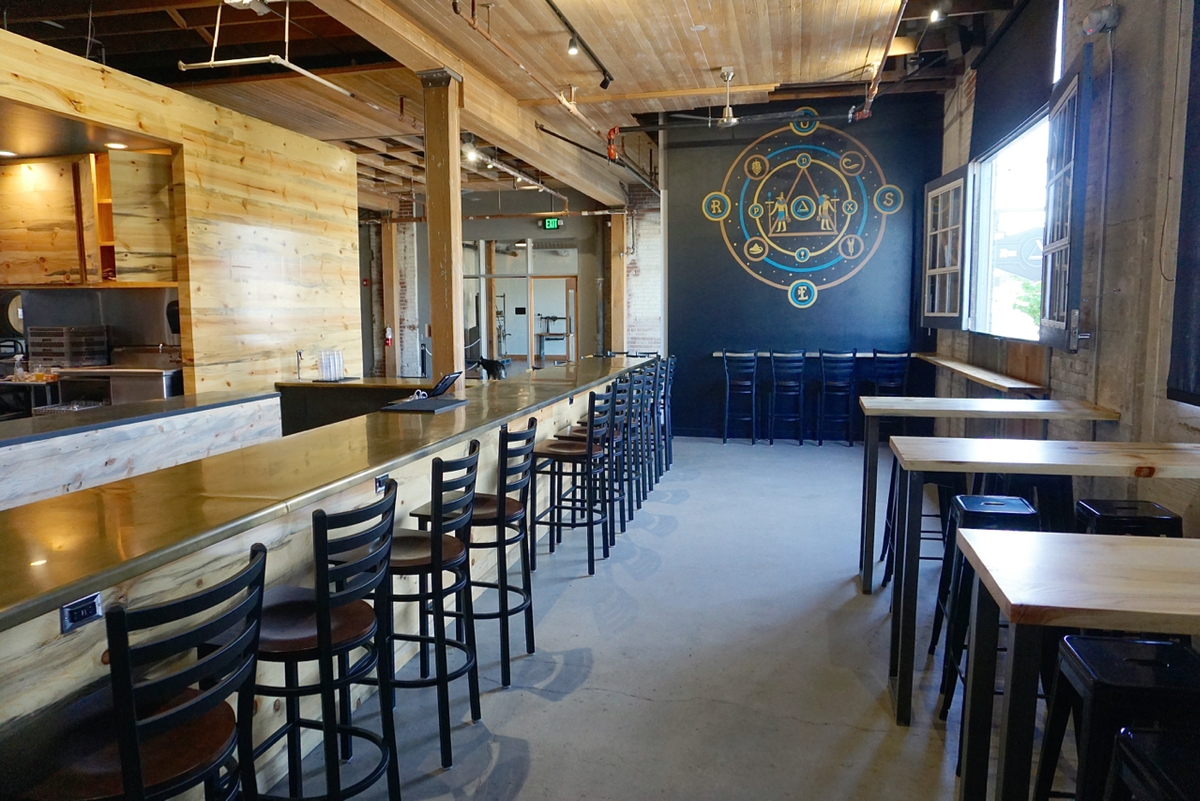 Portland, OR
Representing the simple bar aesthetic in SE Portland just west of Ladd's, this brewery feels like your comfortable neighborhood establishment. Simple lighting and soft maple table and booth designs are contrasted by the rough exposed rafters and conduit above. There is a massive old woodworking bench to stand around as you sample beers, which is fitting as some of their best beers are the Woodworker Barrel Aged Series.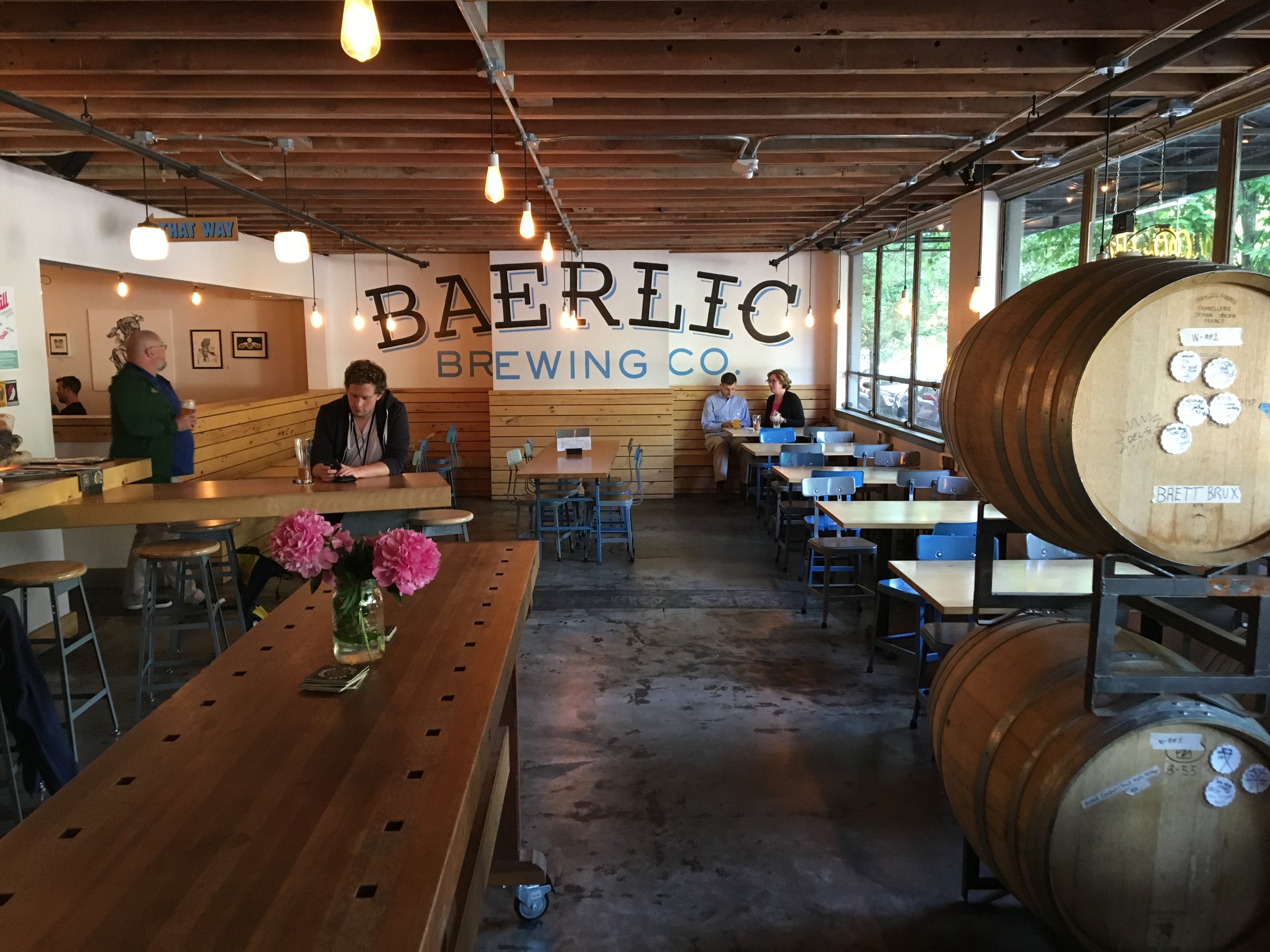 La Grande, OR
Side A Brewing is a must-visit in Eastern Oregon. With delicious food and beer options, Side A is tucked into the old La Grande Firehouse and shares the building with the Eastern Oregon Fire Museum. Never hurts to have a good beer while learning of the pioneering history of the area. Don't forget to grab a photo with the old fire truck!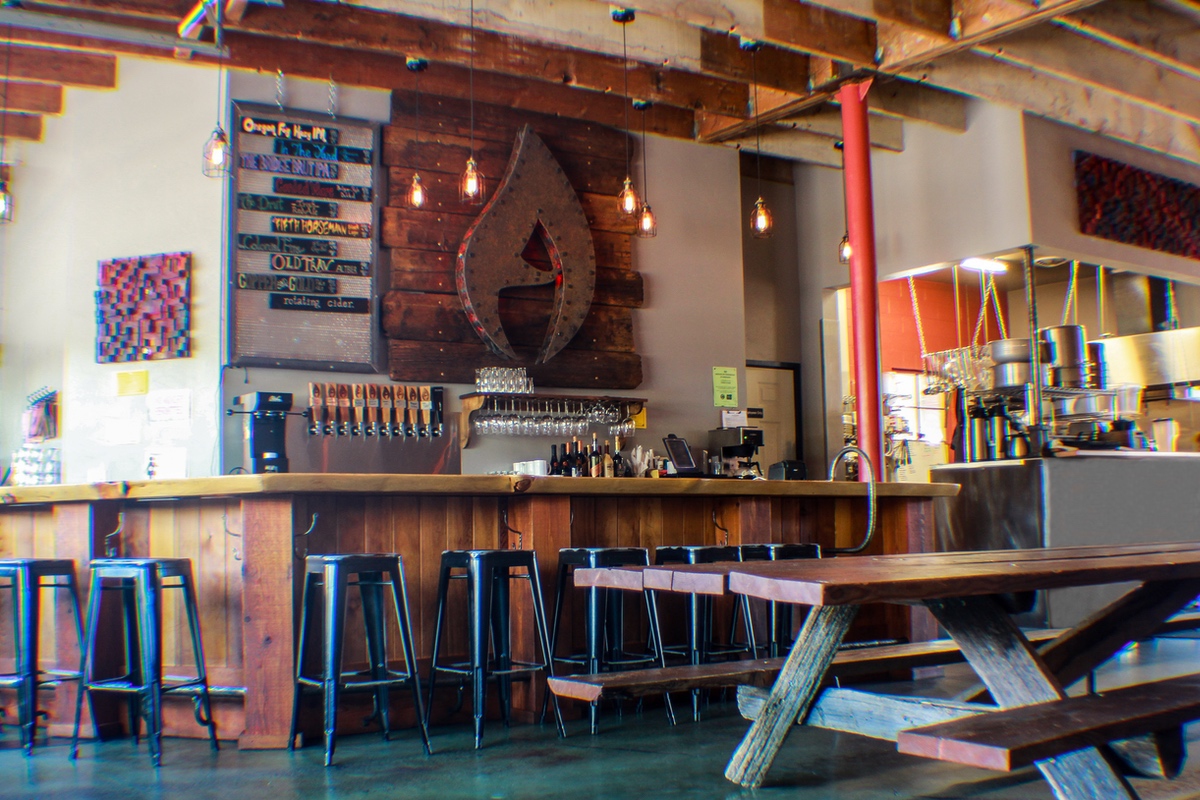 Astoria, OR
Fort George is the result of a good business taking over a historic space and using it as a means to revitalize a community. The patio/courtyard space is regularly filled with live music and events, and Fort George has built itself as a destination just as much as its home in Astoria. Their 3-Way IPA collaboration series is something IPA drinkers look forward to each summer. For the more common, rainy Oregon Coast day, we recommend a cozy Cavatica Stout.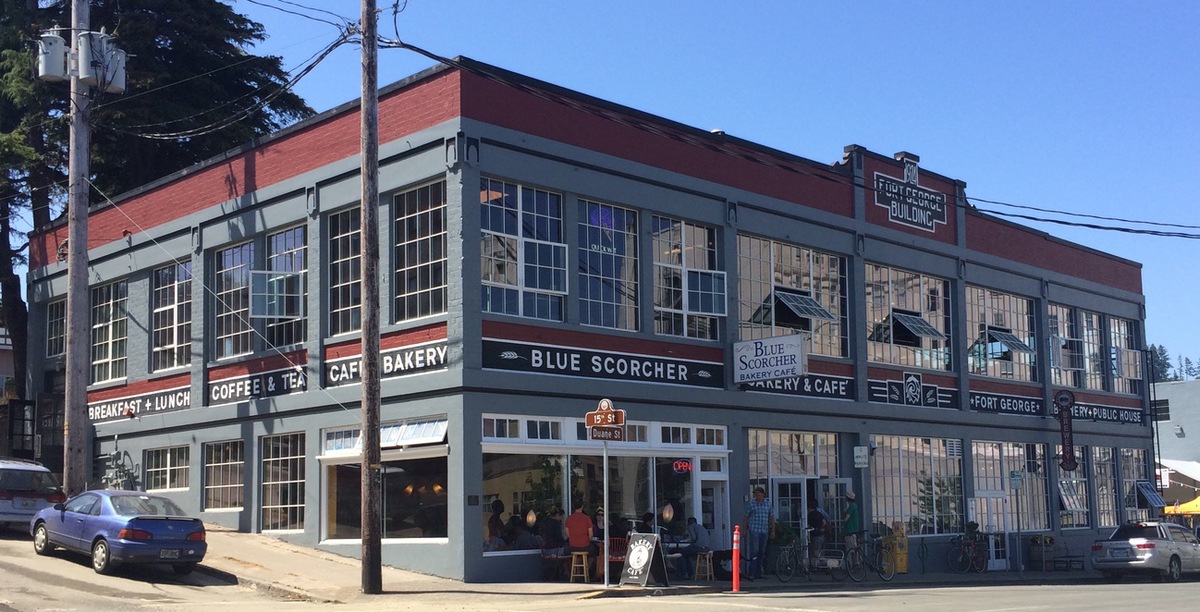 Astoria, OR
A converted old cannery that juts out from the banks of the Columbia River in Astoria, Buoy's taproom has a quintessential northwest feel to it. Enjoy the view from the bar or don your hoodie and take in the river from their small outdoor deck. The dining room features a large glass floor that allows you to watch giant sea lions playing in the water below. A building that embraces local wildlife in their natural habitat is a win in our book. Order up a Dunkel and you'll get a bark of approval from your newest friends as well.